Editor's Note: This article was updated on Sept. 29 following Elon Musk's presentation of SpaceX's new Mars colonization plan at the International Astronautical Congress (IAC).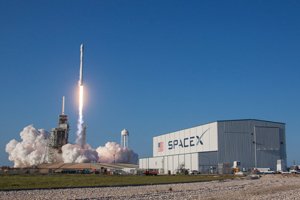 Until SpaceX goes public, there will not be a SpaceX stock symbol. We'll only learn the ticker for SpaceX when the company files for an IPO with the U.S. Securities and Exchange Commission (SEC).
However, during a June 2015 conference with Tesla Inc. (Nasdaq: TSLA) shareholders, CEO Elon Musk said he plans to keep his aerospace company, SpaceX, private "until flights to Mars begin" sometime between 2020 and 2022.
Despite not knowing for sure when the aerospace firm will go public, there's still a way to profit from the excitement the company is creating.
Learn how to spot the IPOs that can actually make you money – and leave the flops to the masses – by asking 5 simple questions. Get our free IPO guide.
The main reason investors are excited about SpaceX is its big private valuation. In July, SpaceX's valuation reached $21.2 billion, with total funding of $1.5 billion. That means the company has attracted $1.5 billion in investment from both venture capital (VC) firms like Capricorn Venture Partners and private investors like Scott Banister, who was an early adviser at PayPal Holdings Inc. (Nasdaq: PYPL).
Here's why SpaceX will impact the IPO sector once it goes public down the road - plus how you can profit from IPOs right now...
Everything You Need to Know Before the SpaceX IPO
With a $21.2 billion valuation, TechCrunch ranks SpaceX as the fourth highest-valued private tech company in the world.
Here's how SpaceX's valuation and total funding stack up against other notable private companies...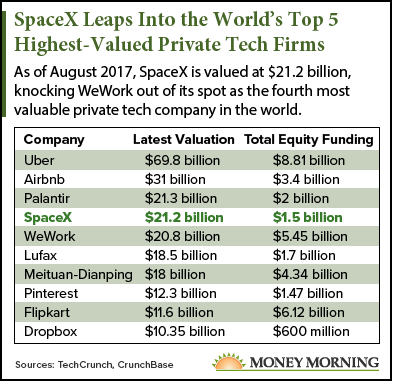 While SpaceX has a $21.2 billion valuation, we won't know how the public values SpaceX stock until it officially starts trading. The number of shares and the market's demand for them will determine the company's market cap, which defines the value of a public company. And its valuation could change significantly before the IPO due to two new developments...
The first is the company's new broadband Internet project. During a Senate hearing on May 3, SpaceX Vice President Patricia Cooper proposed launching about 4,425 Internet satellites into orbit. These launches would happen in phases through 2024, with the tests starting as soon as this year and the first phase starting in 2019.
The project would be unprecedented, providing quick and easy Internet access across the world. Not to mention it would render physical broadband installations back on Earth obsolete.
This Investing Trend Has Made Millions for Decades: In 1968, one tech IPO could have turned $50 into $5 million. Click here to see how they did it.
"In other words, the common challenges associated with siting, digging trenches, laying fiber, and dealing with property rights are materially alleviated through a space-based broadband network," Cooper told the Senate committee.
But the second - and most important - is the company's long-term plan to colonize Mars...
At the IAC in Australia today (Friday, Sept. 29), Musk unveiled a new plan for getting 1 million people to Mars. He plans to launch two unmanned ships in 2022 and four crewed ships in 2024, marking the first people to visit the planet. From there, more missions could slowly establish and grow a human colony.
Musk plans to get 1 million people to Mars with a new mega-rocket model being developed, codenamed "BFR," which Musk said stands for "Big F***ing Rocket." This new model will weigh 4,400 tons - 10 times the mass of the International Space Station (ISS) - and be 348 feet long. That's also much larger than both the 229-foot-tall Falcon 9 currently used for ISS supply launches and the Dragon used by NASA.
Musk said he plans on putting all of SpaceX's revenue into building the BFR. Although the company doesn't publicly disclose financials, a Wall Street Journal report from January showed SpaceX had nearly $1 billion in revenue in 2015. That number has likely increased in the two years since.
"All our resources will turn toward building BFR," Musk said. "And we believe we can do this with the revenue we receive from launching satellites and servicing the space station."
While SpaceX's broadband project and Mars colonization plans have stoked investor interest, we'll have to wait to until the firm sends people to Mars before buying SpaceX stock. After all, colonizing Mars has always been the company's primary long-term goal.
But you don't have to wait for SpaceX to go public to profit from the excitement around new IPOs. That's why Money Morning Director of Technology & Venture Capital Research Michael A. Robinson - a 34-year veteran of Silicon Valley who's worked as a consultant for several venture capital firms - likes this investment.
Here's how you can profit from IPOs right now without the risk of buying in on day one...
The Best Way to Make Money from IPOs
Here Are 10 "One-Click" Ways to Earn 10% or Better on Your Money Every Quarter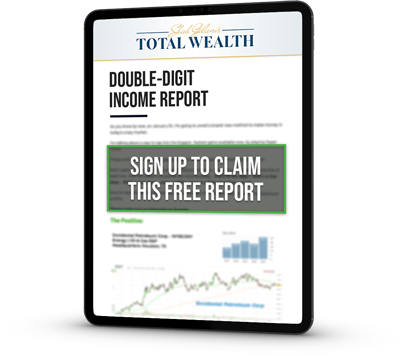 Appreciation is great, but it's possible to get even more out of the shares you own. A lot more: you can easily beat inflation and collect regular income to spare. There are no complicated trades to put on, no high-level options clearances necessary. In fact, you can do this with a couple of mouse clicks – passive income redefined. Click here for the report…