The Blue Apron IPO is scheduled for today (Thursday, June 29, 2017), but the company's valuation is already dropping. According to CNBC, Blue Apron wanted to price Blue Apron stock between $15 and $17 a share, but yesterday (June 28) the company slashed the IPO offering price to between $10 and $11 per share.
Wealthy insiders like hedge funds and big banks aren't willing to pay Blue Apron what it was hoping for its stock. That sent the initial Blue Apron valuation down to $2.08 billion, from the earlier $3.2 billion.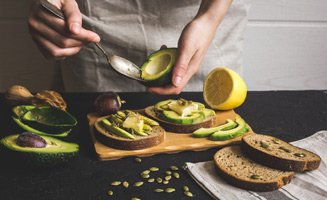 And this underwhelming response could be thanks to Amazon.com Inc. (Nasdaq: AMZN)…
Why Amazon Could Scare Away Investors from the Blue Apron IPO
Over the past year, Amazon CEO Jeff Bezos has aggressively increased his company's offerings in the food industry. And with 80 million Amazon Prime subscribers as of April 2017, Amazon is an immediate threat to other meal kit delivery businesses.
In May 2016, Amazon partnered with Tyson foods to launch a recipe delivery service, similar to Blue Apron. But the Amazon/Tyson offerings may be more appealing to some consumers, as there are no subscription fees like Blue Apron's.
Amazon then formed a partnership with Martha Stewart in March 2017 to launch her meal kits, Martha & Marley Spoon. The meals were available through Amazon Fresh on March 14 to customers in Dallas, Philadelphia, San Francisco, and New York, according to Forbes.
Must Read: The Most Anticipated IPOs of 2017
On top of Amazon's increasing competition with Blue Apron, Amazon announced on June 16 it was buying Whole Foods Market Inc. (Nasdaq: WFM) for $13.7 billion.
Whole Foods has 432 stores and exclusively sells food without artificial preservatives, colors, flavors, sweeteners, and hydrogenated fats. Bezos could use the grocery chain to create an entirely new meal kit service with all of the ingredients coming from Whole Foods.
But is this an overreaction? Could Blue Apron stock still be a good long-term investment despite increased competition from the ecommerce giant?
To answer those questions and more, we created a free and exclusive Blue Apron Stock and IPO Guide for Money Morning readers.
You'll know exactly what to do today by reading this.
Up Next: There's a lot of uncertainty surrounding the Blue Apron IPO right now. But there's a better path to profits. Find out how you can get stock picks and research that could put an extra $125,000 in your pocket delivered straight to your inbox for just pennies a day by clicking here…
Follow Money Morning on Facebook, Twitter, and LinkedIn.