Best Logistics Technologies Ltd., a Chinese logistics company, filed for an initial public offering (IPO) on June 27, 2017, but there won't be a Best Inc. stock symbol until the company is ready to list on an exchange. But we have a strategy to profit from Best Inc. without waiting for the IPO...
Best Logistics plans to offer American depositary receipts (ADRs) on the Nasdaq or New York Stock Exchange (NYSE), although there isn't a set IPO date. ADRs are traded just like stocks and allow foreign companies to list on American stock exchanges. Investors are looking forward to the Best Inc. IPO because of the potential it has operating in the world's largest logistics market.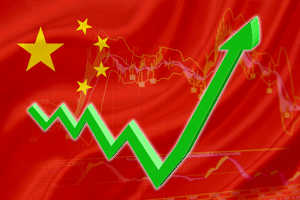 According to Asia Times, the Chinese logistics market amassed sales of $1.6 trillion in 2015.
However, even though access to a $1.6 trillion market is tempting, IPOs can be risky. For example, the Snap Inc. (NYSE: SNAP) stock price has plummeted 27% since its March 2 IPO.
That's why we're going to show you how to profit from the IPO hype without ever buying Best Logistics stock when it goes public...
Instead of Best Inc. Stock, There's a Safer Profit Opportunity
We're recommending a publicly traded company that's already the largest stakeholder in Best Inc. We'll tell you the name of this company in a bit, but first we want to show you why we think it's a better play than the Best Inc. IPO...
This company already owns 23.4% of Best Logistics. That means this company's stake is worth $702 million based on Best Logistics' $3 billion valuation in 2016.
And this creates a win-win scenario for Money Morning readers.
You see, if Best Logistics' market cap rises above its current valuation after the IPO, this firm's investment will be worth even more. For example, a $5 billion market cap for Best Logistics would make this early investor's stake worth $1.1 billion, a 56.69% gain from the company's current investment.
If Best Logistics soars to a $5 billion market cap after its IPO, its largest shareholder will grow to a market cap of $375.1 billion, with a potential windfall of $398 million.
But the main reason we prefer owning this company instead of waiting on the Best Logistics IPO is stability. Owning this stock gives you the upside of the Best Inc. IPO without the risk. Even if the Best Inc. stock price drops after going public, this company is still an excellent stock to own.
And Wall Street analysts are bullish on this company's stock. According to FactSet, 93% of analysts who cover this stock give it a "Buy" rating.
That's up 8% from the 85% of analysts who recommended it as a buy last June.
And according to FactSet, one brokerage firm projects this company's stock price will climb 31.99% in the next 12 months.
Must Read: The Most Anticipated IPOs of 2017
In fact, Money Morning Executive Editor Bill Patalon calls this a "legacy stock," an investment that you will want to hold forever.
Here's our stock to buy to profit from Best Inc.'s potential without buying into a risky IPO...
Own Shares of This "Legacy" Stock Today for Long-Term Profits