Until Uber goes public, there will not be an Uber stock ticker. We'll only learn the ticker for Uber when the company files for an IPO with the U.S. Securities & Exchange Commission (SEC). But the Uber IPO will eventually happen, and we're giving you everything you need to know about it…
Previously, former Uber CEO Travis Kalanick told CNBC in a March 2016 interview that he wanted to delay an Uber IPO as long as possible, which he said could be between one and 10 years away. He wanted to make the company as valuable as possible before going public to reward early investors and employees with stock.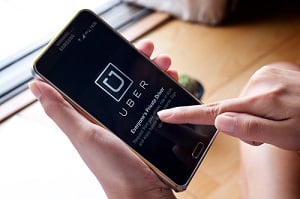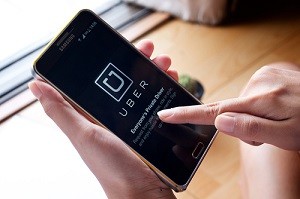 However, Kalanick resigned on June 21, and the new Uber CEO may have different plans for the company.
Must Read: The Most Anticipated IPOs of 2017
Instead of the vague timeline provided by Kalanick in 2016 for an Uber IPO, an IPO could happen within the next 36 months if the company's new leader is aggressive.
Uber faces a lot of competition between Lyft and Tesla Inc. (Nasdaq: TSLA), so the company may need to raise capital in a public offering to grow its business and fend off threats.
And if Uber races toward an IPO, we are making sure Money Morning readers are prepared.
That's why we created a free, exclusive Uber Stock and IPO Guide. It provides our readers with important details, including:
How Uber Works
Uber's Competitors
How Much Uber Is Worth
How to Buy Uber Stock
And at the end of our exclusive guide, we will also tell you whether to buy Uber stock when it goes public.
You can find out everything you need to know, right here…
Follow us on Twitter, Facebook, and LinkedIn.