Today we're bringing Money Morning readers three cheap biotech stocks to buy. One of these stocks is projected to gain as much as 180% in the next 12 months alone.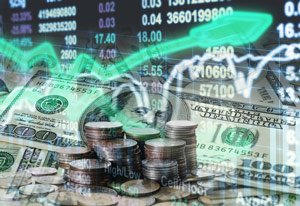 When some investors hear "cheap," they either think "shares under $5" or "low quality." We define these biotech stocks as "cheap" because they are undervalued at their current prices. Their growth potential is very high relative to today's share price. For the reasons we'll show you here, these stocks could have double- and triple-digit gains this year.
This first "cheap" biotech stock to buy has a new drug that just came out in April, along with 13 others currently in phase 3 trials...
Undervalued Biotech Stocks to Buy, No. 3: Sanofi SA
Sanofi SA (ADR) (NYSE: SNY) is one of Money Morning Director of Technology & Venture Capital Research Michael A. Robinson's favorite biotech stocks.
There are two big reasons for his bullish position on Sanofi.
The first is the release of a new drug called Dupixent in April 2017. According to Robinson, this drug is expected to have annual sales of $3 billion by 2020. That would be an 8.2% increase from its 2016 revenue of $36.6 billion.
Dupixent is used to treat eczema, but only for difficult and painful cases. The biggest benefit of this drug is the lack of cancerous side effects that are common in other eczema treatments. This helps protect the drug from direct competition, according to Robinson.
The second reason Robinson thinks Sanofi is a great biotech stock to buy is its pipeline. The company has 44 drugs in its pipeline with 13 of them in phase 3 trials. According to the FDA, 25% to 30% of drugs that make it to phase 3 trials will make it to the last phase of trials - giving Sanofi a good chance of getting some of its 13 products to market.
So far this year, SNY has gained 19% while the Dow has only gained 7.8%. Currently, it trades for $48.50 a share, and analysts project it could get as high as $54.50 by next year. That's a 12% gain from its current price.
This next stock could gain even more, potentially doubling your money in the next 12 months with a new drug on the market in August...
Undervalued Biotech Stocks to Buy, No. 2: Insys Therapeutics Inc.
Insys Therapeutics Inc. (Nasdaq: INSY) is releasing a new drug, Syndros, in August that could contribute to its stock doubling in price...
Money Morning Executive Editor Bill Patalon sees Syndros at the intersection of two very powerful trends. They are the "war on pain" and the "legalization of medical marijuana."
The war on pain is the push for doctors to find non-opioid pain therapies to treat chronic pain. Almost 60,000 people died from overdosing on opioids in the United States last year.
BREAKING: New Legislation Could Turn Tiny Pot Stocks into Millions. Click Here...
Couple that with a projected pain therapies market worth $83 billion by 2024, and Syndros has huge sales growth potential. In 2015, the pain treatment market was worth $60 billion globally, according to Transparency Market Research.
The second trend is the legalization of medical marijuana. Dronabinol, Syndros' active ingredient, is cannabinoid-based.
"Insys has big upside because it's trying (and, so far, succeeding with flying colors) to work at the 'convergence' of those two powerful trends," said Patalon in May.
The analysts that follow INSY agree. The consensus one-year target is $16.40. Some analysts have a target price of $26.00, which is 99% higher than its current trading price of $13.05.
But these potential gains are small compared to our next stock. It's expected to gain as much as 182% in the next 12 months. Not to mention it's considered a "foundational" stock on which to build your biotech portfolio, according to Money Morning Biotech Investment Specialist Ernie Tremblay...
[mmpazkzone name="in-story" network="9794" site="307044" id="137008" type="4"]
Undervalued Biotech Stocks to Buy, No. 1: Neurocrine Biosciences Inc.
Neurocrine Biosciences Inc. (Nasdaq: NBIX) is what Tremblay considers a "foundational" stock. That means it's one of the first to buy when setting up a biotech stock portfolio.
So far this year, NBIX has gained 20% while the Dow has grown less than 8%. Over the past five years, Neurocrine has gained nearly 500% while the Dow only added 65%.
And this market-beating growth is expected to continue into the next year because of the company's pipeline potential.
Neurocrine Biosciences has seven clinical trials for six new drugs underway. Three of those clinical trials are in phase 3, meaning they could be on the market in the next couple of years if they receive FDA approval.
The most exciting drug in the company's pipeline is designed to treat Parkinson's disease. The disease is complex and hard to treat, according to Robinson. So if the drug makes it to market, it could propel the company's stock even higher than projected.
Currently, NBIX trades for $46.06 a share. The consensus one-year target price is $70.77, which would be a 56% gain. But some analysts have NBIX going as high as $130 in the next 12 months for a gain of 182%.
Bottom Line: All of these biotech stocks - Sanofi, Insys, and Neurocrine Biosciences - are undervalued now, making them a bargain to buy.
A Pot "Bombshell" Just Hit Canada: For our neighbors to the north, it's shocking news. But it could be the best news of all time for marijuana stock investors. In fact, this single "bombshell" event could unleash a new pot stock boom that will blow the doors off anything we've seen up to this point. And by putting a couple of hundred bucks into a handful of tiny Canadian weed companies, you could pocket life-changing gains - turning a few hundred bucks into a fortune overnight. Watch this now to get all the details...
Follow Money Morning on Twitter @moneymorning, Facebook, and LinkedIn.