Last week, I showed you how powerful the market's post-crisis "narrative," or its overarching driving theme, can be.
Since the November 2016 election, the narrative has revolved around the administration's "Big Three" initiatives: reduced taxes, reduced regulation, and increased infrastructure spending. It's a heady brew that's driven some 13% in gains since the election, and any news that supported the idea of the "Big Three" sent the markets higher.
But… I also talked about how that narrative could be changing – in a big way.
It's pointing to some huge opportunities in the days and weeks ahead as an "old friend" comes back into town…
Get Ready for Some Profitable Chop Here
When the U.S. Federal Reserve announced its intention to normalize its balance sheet after hiking interest rates, I said this could be the start of a new and uncertain narrative as the central bank offloads its debt holdings.
I call it the "Great Unwinding."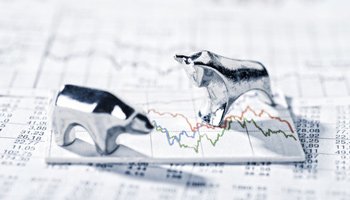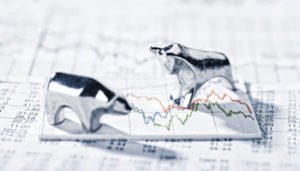 This will have profound implications for the economy and the markets, and I plan to keep my readers posted about what the Fed is specifically doing to "normalize."
But for now, you have to understand one thing: This is great news for traders.
The big opportunity here is in volatility.
Remember volatility? I wouldn't be surprised if you don't; we're in the midst of the calmest market in 50 years.
Well, this unusually placid period is likely to end as the market makes the transition from the "Big Three" to the "Great Unwinding."
And over the past two weeks, that new narrative of unwinding the Fed's balance sheet is gaining serious momentum.
Over the past 10 days, we've had Fed Chair Janet Yellen and European Central Bank President Mario Draghi strongly hint that the "Great Unwinding" could start earlier than they had originally predicted.
And each time it slammed the market.
Join the conversation. Click here to jump to comments…
About the Author
D.R. Barton, Jr., Technical Trading Specialist for Money Map Press, is a world-renowned authority on technical trading with 25 years of experience. He spent the first part of his career as a chemical engineer with DuPont. During this time, he researched and developed the trading secrets that led to his first successful research service. Thanks to the wealth he was able to create for himself and his followers, D.R. retired early to pursue his passion for investing and showing fellow investors how to build toward financial freedom.