Is Uber publicly traded? The answer is no, as former CEO Travis Kalanick said in a March 2016 CNBC interview that he wanted to delay an Uber IPO as long as possible. And a recent run of scandals could mean the company is even further away from an IPO…
In the interview, Kalanick said the IPO could be between one and 10 years away. That would have meant the Uber public offering could have taken place between 2017 and 2026. However, Kalanick stepped down as CEO on June 20, which has indefinitely delayed a potential Uber IPO.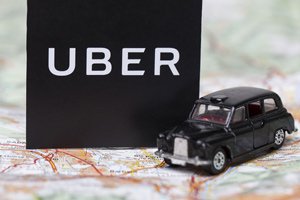 Now, the transportation disruptor will need to hire a new CEO before going public. After he or she is hired, the new leader will be tasked with changing the culture and image of the ride-hailing app.
And it won't be easy. Here are the recent Uber scandals a new CEO will need to address before an IPO…
Before Uber Is Publicly Traded, Major Changes Need to Happen
Since the start of 2017, Uber has been marked by scandals, some of which include:
Feb. 19: Susan Fowler, a former engineer for the company, alleged in a blog post that she was sexually harassed while at Uber.
Feb. 23: Alphabet Inc. (Nasdaq: GOOGL) sued Uber for intellectual property theft.
Feb. 27: Kalanick asked Uber Senior Vice President of Engineering Amit Singhal to step down amid emerging sexual harassment allegations from when he formerly worked at Google.
March 3: Uber was accused of secretively deceiving authorities in areas it wasn't allowed to operate in with a tool called "Greyball." The tool circumvented law enforcement efforts to crack down on the ride-hailing app.
March 3: Ed Baker, vice president of product and growth, resigned.
March 19: Jeff Jones, Uber's president, resigned.
March 25: Uber suspended its self-driving car program in Arizona after a vehicle was involved in a crash.
June 20: CEO Travis Kalanick stepped down due to pressure from the board of directors.
When Uber will hire a new leader is unknown. But if the new CEO can change how Uber's upper management operates and can create a cultural shift in the company, then an Uber IPO could be more likely. And our readers have been asking us if they should buy Uber stock when it's available to retail investors.
Video
Uber's Scandal-Plagued 2017
That's why we created this free and exclusive Uber Stock & IPO Guide for Money Morning readers. In the guide, you'll learn how Uber works, who Uber's biggest competitors are, how much Uber is worth, and how to buy Uber stock.
Most importantly, you'll also learn about an IPO investing strategy that limits risk and maximizes potential gains from Money Morning Director of Technology & Venture Capital Research Michael A. Robinson.
You can find this free and exclusive guide, right here.
Up Next: Uber isn't publicly traded yet. But there's a better path to profits. Find out how you can get stock picks and research that could put an extra $125,000 in your pocket delivered straight to your inbox for just pennies a day by clicking here…
Follow Money Morning on Facebook, Twitter, and LinkedIn.