Lyft has yet to file for a public offering with the U.S. Securities and Exchange Commission (SEC), which means you can't buy Lyft stock right now, but that doesn't mean you can't prepare for the Lyft IPO.
According to a March 1 TechCrunch report, Lyft is "casually" exploring the possibility of an IPO. That's vague, but we can speculate that means the transportation disrupter is determining what kind of valuation it would receive before a public offering.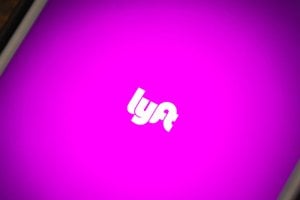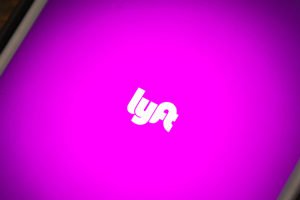 And once Lyft files for an IPO with the SEC, Lyft stock could be publicly traded very quickly.
For example, food delivery service Blue Apron Holdings Inc. (NYSE: APRN) filed for an IPO on June 1, 2017. In less than a month, retail investors were able to buy Blue Apron stock on June 28. And if Lyft files paperwork and goes public as fast as Blue Apron, we want our readers to be prepared.
That's because there's a dangerous perception involved with IPO investing that could cause you to lose your hard-earned money…
How to Properly Prepare for the Lyft IPO Date
There's a perception that it's easy for investors to get rich quickly from IPOs.
That's true, but that only applies to insiders like big banks, hedge funds, and large institutions. These are the only investors that make huge one-day profits when an IPO debuts.
You see, these insiders are able to buy shares of a soon-to-be publicly traded company at a special IPO offering price that's not available to the larger public.
For example, insiders were offered Snap Inc. (NYSE: SNAP) stock at $17 per share. On March 2, when Snapchat stock was finally available to the public, retail investors had to pay $24 per share.
The Snapchat stock price closed at $24.48 on March 2, which means some retail investors made a measly profit of just 2%. Meanwhile, those wealthy insiders made a profit of 44%.
IPOs can also be risky for retail investors because stock prices immediately after an IPO can be hard to predict.
IPO prices can be very volatile in the first few months of trading. If investors bought Snap stock when it traded at its March 3 all-time high of $29.44 and still held those shares today, they would have now lost 44.53% of their original investment from today's opening price of $16.33.
The risk surrounding an IPO is why we want to prepare our readers for the Lyft IPO.
Through our free and exclusive Lyft Stock and IPO Guide, you'll learn how Lyft operates, its valuation, and whether you should buy Lyft stock. We'll also go into more detail on whether investing in Lyft will fit your long-term investing goals and the safest way to profit from IPOs for risk-averse investors.
You can find this exclusive guide, right here.
Up Next: Lyft isn't publicly traded yet. But there's a better path to profits. Find out how you can get stock picks and research that could put an extra $125,000 in your pocket delivered straight to your inbox for just pennies a day by clicking here…
Follow Money Morning on Facebook, Twitter, and LinkedIn.