Three of the best biotech stocks to buy now according to Money Morning experts all have one thing in common: recent or upcoming FDA approvals.
It's no secret that an FDA approval can push a biotech stock higher. Take Synergy Pharmaceuticals Inc. (Nasdaq: SGYP) for example.
The company's recent drug, Trulance, was approved by the FDA on Jan. 19, 2017. Between Dec. 1, 2016, and the day the drug was approved, SGYP gained nearly 22%.
One of the companies we're recommending today is expecting an FDA approval for a highly anticipated drug by the end of summer. Analysts think its stock could rise as much as 100% in the next 12 months.
Another one of the companies we're recommending today could gain over 180% in the next year. And the new drug it has on the market is a large part of the expected growth, with earnings expected to increase nearly 50% per year for the next five years.
This first company's new drug is expected to increase revenue by 8.2% by 2020...
Best Biotech Stocks, No. 3: Sanofi SA (NYSE: SNY)
Sanofi SA (ADR) (NYSE: SNY) has an enormous pipeline of drugs, with 44 treatments currently in development. Thirteen of these pipeline drugs are in phase 3 clinical trials. Almost half of those phase 3 drugs are being developed in collaboration with other companies.
"In my view, it's a smart move to help split up the costs and risks of new drug development," Money Morning Director of Technology & Venture Capital Research Michael A. Robinson said about Sanofi's collaborations.
Multiple drugs in multiple stages of development help protect the company from any one drug not performing as expected in trials or on the market.
Plus, Sanofi has another new drug that just hit the market in April called Dupixent. It treats the most difficult and painful cases of eczema without the cancerous side effects common in drugs used to treat milder forms of this skin condition.
In March 2005, the FDA required a label on Elidel cream and Protopic ointment (both eczema treatments) with the warning that they may cause cancer. Dupixent is not required to have this label.
Special Report: Cannabis Is the Gold Rush of the 21st Century - 30 Stocks to Invest in Now. Read more...
Revenue from Dupixent is expected to reach $3 billion a year by 2020, according to Robinson's research. In 2016, the company had a total of $36.6 billion in revenue. That would lead to an 8.2% increase in company-wide revenue from just one drug.
The third reason we like Sanofi is its recent purchase of Protein Sciences. The deal is $650 million up front and $100 million once certain milestones have been reached.
The purchase was just announced Tuesday (July 11), so the potential increase in revenue and earnings has not been factored into SNY price estimates.
Protein Sciences is a vaccine biotech company based in the United States. The acquisition will give Sanofi access to a non-egg-based flu vaccine.
Sanofi already manufactures flu vaccines, but this purchase will secure a larger market share.
The flu vaccine market is huge. In 2013, 137.3 million doses of the flu vaccine were administered in the United States, according to the Center for Disease Control (CDC). The following year, the CDC reported that 174.5 million doses of the flu vaccine were administered for an increase of 27% in two years.
Analysts have a consensus one-year target price of only $51.75 for SNY. That's a gain of 8.3% from its current price of $47.80 per share. High estimates have the stock going to $54.50 in the next 12 months for a gain of as much as 14%.
While Sanofi has a lot more drugs in development, this next company has a drug that the FDA has fast-tracked to get approved sooner. And the stock could gain over 100% in the next 12 months...
Best Biotech Stocks, No. 2: GW Pharmaceuticals Plc. (Nasdaq: GWPH)
Medical marijuana company GW Pharmaceuticals Plc. (Nasdaq: GWPH) makes our list because its drug Epidiolex is currently fast-tracked by the FDA. The FDA designation is given to drugs that show significant promise in phase 1 trials.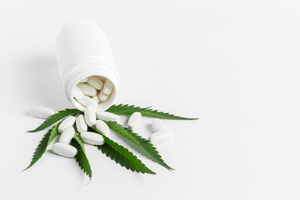 Epidiolex is currently in phase 3 trials to treat Dravet Syndrome, Lennox-Gastaut Syndrome, and infantile spasms.
"Given its strong testing and its fast-track status with the FDA, a summer final approval seems all but guaranteed," said Robinson last month.
With nearly four years of cash on hand, GW Pharmaceuticals won't need to find additional funding anytime soon. We usually look for companies that have at least one year's worth of cash on hand so they can focus on developing drugs instead of securing funding.
To find the cash on hand, add the cash flow from operations and capital expenditures. Then divide by three if you used quarterly numbers or 12 if you used annual numbers. This gives you the estimated cash burn rate (amount of cash used) per month. In the case of GW Pharmaceuticals, they go through an average of $10,096,750 per month.
To determine how long the company can operate with the cash on hand, find the most current balance sheet number for cash and equivalents. The latest cash on hand figure for the company was $436,337,000.
Divide the cash on hand by the cash burn rate. In this case, you get 43. That is the number of months the company can fund operations with its current cash on hand and spending rates.
Another reason we like GWPH is the five clinical trials the company has underway besides the ones for Epidiolex. Three of them are in phase 2 trials. Many of these trials are in collaboration with other companies, decreasing the expense and risk of developing the drugs.
Analysts are very bullish on GWPH. The consensus one-year price target among the eight analysts who follow the stock is $149.88, which is a gain of 44.6% over the current share price of $103.65.
One analyst has the stock going as high as $208 in the next 12 months. That would be a gain of 101%.
This next stock has already gained nearly 20% so far this year. And with a new drug on the market, it could gain as much as 186% in the next 12 months, nearly tripling your money...
[mmpazkzone name="in-story" network="9794" site="307044" id="137008" type="4"]
Best Biotech Stocks, No. 1: Neurocrine Biosciences Inc. (Nasdaq: NBIX)
Neurocrine Biosciences Inc. (Nasdaq: NBIX) is Money Morning Biotech Investing Specialist Ernie Tremblay's pick as a foundational stock. Meaning if you are building a biotech portfolio, this should be your first investment.
Part of the reason Tremblay considers Neurocrine Biosciences a foundational stock is its consistent price gains. Since 2014, NBIX has gained nearly 400% while the Dow has gained only 30%.
And those market-beating gains are expected to continue. Here's why...
Neurocrine Biosciences also has seven clinical trials in progress. Three of them are in phase 3 and one is in phase 2, creating a strong pipeline.
In April, the FDA approved Ingrezza, the first drug to treat tardive dyskinesia. The condition is caused by the use of certain antipsychotics.
While the drug will face some competition as new drugs eventually come to market, Ingrezza has two significant advantages The first is that it will not have the "suicidal tendencies" warning label on it that rival Teva Biotechnology Industries Ltd.'s (NYSE: TEVA) Austedo will have.
The other advantage is that it will cost less than Austedo. Treatment with Ingrezza will be about $64,000 a year while Austedo will cost about $70,000 a year, according to Baird analyst Brian Skorney.
With the company's first drug on the market, analysts are expecting huge earnings increases. Earnings are expected to increase 47.9% per year for the next five years.
Analysts are bullish on NBIX. The consensus one-year price target for the 13 analysts that follow the company is $70.77. That's a gain of 55.7% above the current stock price of $45.46. And one analyst has a price target as high as $130. That would be a gain of 186% in the next 12 months.
The Bottom Line: Sanofi, GW Pharmaceuticals, and Neurocrine Biosciences are three of the top biotech stocks to buy now, according to Money Morning experts. They also all have catalysts that can cause these stocks to rise quickly. But you have to buy now.
Marijuana Investing: What You Need to Know... The legal marijuana market is going ballistic. Last year, sales skyrocketed to $6.7 billion... and several analysts estimate sales could eventually reach $150 to $200 billion each and every year. Even better, right now marijuana stocks are on fire, with peak gains quadrupling in value. And these are mostly small companies trading for under $10. Click here to find out how you can be the next "Marijuana Millionaire"...
Follow Money Morning on Twitter @moneymorning, Facebook, and LinkedIn.