Today, we are bringing you our Dropbox Inc. Stock and IPO Guide to help you prepare ahead of the cloud storage company's IPO, including a way to profit from Dropbox even before it goes public...
While there isn't an official Dropbox IPO date yet, Dropbox could go public in Q3 or Q4 of 2017, a theory supported by how quickly it's looking for underwriters. According to a June 30 Reuters report, Dropbox is currently seeking underwriters for a public offering and interviewing them throughout July.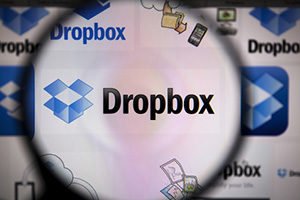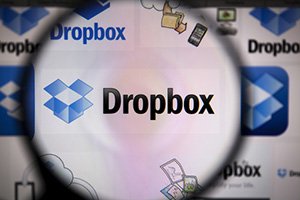 Ever since the digital storage company raised $250 million in a 2014 funding round, leading to a $10 billion valuation, Wall Street has speculated when a Dropbox IPO would happen.
And now it looks like it could be just months away...
Our Dropbox stock and IPO guide will show you everything you need to know about the company so you can be fully prepared ahead of the IPO, including how to profit from Dropbox right now...
How Does Dropbox Work?
Founded in 2007, Dropbox is a hosting service that provides cloud storage and file synchronization.
Special Report: Cannabis Is the Gold Rush of the 21st Century - 30 Stocks to Invest in Now. Read More...
Individuals and businesses can conveniently access documents, pictures, and videos loaded onto Dropbox from any device (personal computers, netbooks, smartphones, and so forth). These files are secured through a special encryption process.
Dropbox offers a "freemium" model with limited storage capacity. For more storage space and features, customers can upgrade their accounts.
According to the Dropbox website, a "Standard" account costs $12.50 per month and provides 2,048 GB of storage space. An "Advanced" account costs $20 per month and provides users with unlimited cloud storage space. For its "Enterprise" account, Dropbox negotiates the prices directly with the business.
Dropbox's services have proven to be quite popular.
From the last known publicly available data, Dropbox said it had 500 million sign-ups as of March 7, 2016, and roughly 200,000 business customers as of July 11, 2016.
Now that you know the background of the storage company, here's how it all got started...
Who Are the Founders of Dropbox?
The idea for Dropbox came to Drew Houston (CEO) in 2007, when he was studying at MIT. According to GCCEntrepreneurship.com, Houston would constantly forget his USB flash drive, and he was unhappy with other storage services at the time.
Houston wanted to create an online storage solution for himself, but he realized it could also benefit other Internet users.
Just a year later, Houston launched Dropbox at the 2008 tech conference, TechCrunch Disrupt, alongside co-founder and business partner, Arash Ferdowsi.
In 2009, Dropbox caught the attention of former Apple Inc. (Nasdaq: AAPL) CEO Steve Jobs. The Apple co-founder was developing his own cloud storage service at the time, and he offered Houston and Ferdowsi a "nine-digit" acquisition offer for Dropbox, according to Forbes.
The 2011 Forbes report said Houston turned down the offer because he was determined to build a big company, and he had never planned to sell. Apple went on to unveil its iCloud storage service on Oct. 4, 2011.
Now with a valuation of $10 billion, it appears Houston made the right decision to keep his company.
But he still has to worry about competition...
Who Are Dropbox's Competitors?
According to Investopedia.com, three well-capitalized competitors in the file-sharing and cloud storage space pose competitive threats to Dropbox.
The first competitive threat to Dropbox is Box Inc. (NYSE: BOX). Box is a cloud content management and file-sharing service for businesses.
Box Inc. offers individual and business plans. A 10 GB "Individual" account is free, and a "Business" account costs $15 per user per month. The company also offers a premier "Enterprise" account for businesses, but it does not list the cost of the plan on its website.
According to Box.com, 74,000 businesses, including 59% of Fortune 500 companies, use Box to manage cloud content.
The second competitive threat to Dropbox is Alphabet Inc. (Nasdaq: GOOGL). Through Google Drive, users can access files from anywhere. Drive provides 15 GB for free, but to upgrade to 100 GB costs $1.99 per month, 1,000 GB will cost $9.99, and 10,000 GB will cost $99 per month.
As of September 2015, Google Drive had 1 million paying customers.
The third competitive threat to Dropbox is Mozy. The online backup service works for both Windows and macOS users, and the company calls itself the industry-leading solution for online, data, and computer backup software.
Plans can range from $153.78 for a one-year, 10 GB account to $854.78 for a one-year, 500 GB account.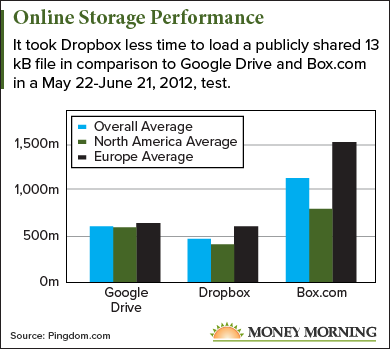 From the last known available data in 2013, Mozy had more than 800 enterprise customers.
Finally, Apple also offers storage plans, but they are more geared toward individual consumers. Apple offers a free 5 GB storage account, a 50 GB account for $0.99 per month, a 200 GB account for $3.99 per month, and 1,000 GB account for $9.99 per month.
But even with all the competition, retail investors are still anxiously awaiting for a Dropbox public offering...
When Will Dropbox Inc. Go Public?
According to the June 30 Reuters report, Dropbox could go public at some point in 2017.
However, Dropbox has not announced an official IPO date, and there's no guarantee a Dropbox IPO will occur in 2017.
The company will need to file for a public offering with the U.S. Securities and Exchange Commission (SEC) before it can go public.
Must Read: The Most Anticipated IPOs of 2017
And until the paperwork is filed, we will not know the official Dropbox Inc. stock symbol...
What Is the Dropbox Stock Symbol?
Dropbox doesn't have a stock symbol since it isn't publicly traded yet.
When it files official paperwork to go public with the SEC, the storage company will choose to list shares of Dropbox stock on either the Nasdaq or the New York Stock Exchange (NYSE).
However, even when the Dropbox stock symbol is revealed, investors won't be able to "get in early" on owning Dropbox stock...
How Do I Buy Dropbox Stock?
When Dropbox files its SEC paperwork for an IPO, an official date will be set. On that date, investors will be able to buy Dropbox stock the same way they buy any other stocks through their broker.
But these investors won't be able to buy Dropbox stock the same way insiders will...
The underwriters for the Dropbox IPO will set an "IPO price" before Dropbox stock is available to the public, but that won't be the price for everyone.
The IPO price is less than what retail investors will pay, and only hedge funds, large institutions, big banks, and well-connected investors can buy in at this offering price.
For example, these insiders were able to buy Snapchat stock for $17 per share before the Snapchat IPO on March 2. But retail investors had to pay $24 per share when SNAP started trading to the public.
By the time the markets closed on the first day of trading, the Snapchat stock price closed at $24.48 per share. Insiders made a one-day profit of 44%, while retail investors who bought SNAP at its opening price only made a 2% profit on the day.
And having to wait to buy stock at the IPO has other drawbacks for retail investors, too.
IPOs can have volatile price swings in the first few months of trading. The SNAP stock price opened at $15.54 today (July 12, 2017), which is a loss of 35.25% since its March 2 IPO price of $24 per share.
Because of both the discrepancy between what insiders make and what retail investors make and the volatile price swings are why we are cautious about IPOs here at Money Morning.
"I generally tell retail investors to avoid buying an IPO at the open because the insiders have already made all the money available at the debut," Money Morning Director of Technology & Venture Capital Research Michael A. Robinson told me.
However, we have a "backdoor" investment strategy that allows you to make a profit from Dropbox without buying a single share of Dropbox stock, and you don't have to wait for the IPO date, either.
You see, buried in Dropbox's supply chain list is a publicly traded company that nets 2.7% of all its revenue from Dropbox. Owning this company lets you profit from Dropbox's success without the risk of a volatile IPO.
And in the next 12 months, the stock price of this publicly traded company is expected to climb 13.35%.
That gain doesn't include the $0.43 dividend it pays out, which is a yield of 2.3%, adding extra income to your investment.
Here's how to profit from Dropbox before its IPO with this backdoor investing strategy...
How to Make a 13.35% Profit Before the Dropbox Stock Symbol Is Revealed