If great power comes with great responsibility, Wal-Mart Stores Inc. (NYSE: WMT) has been seriously shirking its responsibility.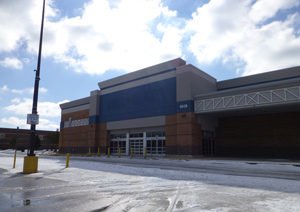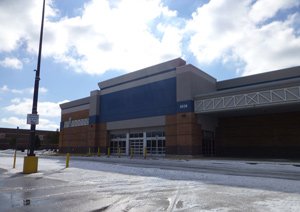 In 2016, Wal-Mart shuttered 269 stores worldwide and laid off thousands of employees in order to cope with changing consumer preferences like online shopping. And again in early 2017, the low-price retailer slashed over 1,000 more jobs.
"It is more important now than ever to review our portfolio and close the stores and clubs that should be closed," Wal-Mart CEO Doug McMillon said in a statement on the company's website.
The media was quick to pair the closures with the growing trend facing the retail industry today - stores are closing and going bankrupt at alarming rates.
"Wal-Mart to close 269 stores as it retools fleet," reported CNBC in January 2016.
"Is this the beginning of the end for Wal-Mart?" asked Commondreams the next month.
But what wasn't discussed was other side of the equation: What happened to these communities after Wal-Mart left.
Let's take a look...
Wal-Mart Wipes Out the Competition
When Wal-Mart stores move into communities - especially rural ones - the stores try to fulfill most of the community members' needs. Those needs include fresh produce, affordable goods and, of course, jobs.
"They came in here with their experiment and ruined us"
And in some American communities, people end up relying solely on the retail giant. You see, when Wal-Mart comes in, it also wipes out the competition.
"[Wal-Mart] sucks the energy out of a locality, overpowering the competition through sheer scale and forcing the closure of mom-and-pop stores for up to 20 miles around," reported The Guardian on July 9.
"They [Wal-Mart] ruined our lives," said Renee Smith, a small business owner in Oriental, N.C., to Bloomberg News in 2016. Her store immediately saw sales plummet by more than 30% once a Wal-Mart opened in her small town of 895 residents. After Wal-Mart consistently undercut her small mom-and-pop shop prices, she ultimately had to close the business a few months later.
"They came in here with their experiment and ruined us," said Smith.
Though local mom-and-pop stores have steadily disappeared as the mega chain expanded, there was usually a Wal-Mart left behind to replace them. But now the Wal-Marts are disappearing, too - leaving townspeople with nowhere to go.
Wal-Mart Leaves, Taking the Jobs with It
The average Wal-Mart Supercenter employs about 350 associates, according to NYJobSource.com. Add that to Wal-Mart's average full-time, hourly wage of $13.38 and it's easy to see how Wal-Mart could inject tens of thousands of dollars into a community each week - leaving it in shambles when it leaves...
Urgent: An $80 billion cover up? Feds use obscure loophole to threaten retirees... Read more...
"It was a big thing for people round here when Wal-Mart pulled out," said Henrietta Banks, whose husband had been a Wal-Mart associate before it left their town, to The Guardian.
"People didn't know what to do. Young people started leaving because there's nothing for them here. It's like we're existing, but not existing," said Banks.
"The Walton family are billionaires," said Banks' daughter in the same interview. (Indeed, their collective worth is roughly $150 billion.) "They developed a system that just made us worse off, and then they took even that away from us."
And after jobs, taxes are the next things to go.
For example, the small town of Kimball, W.Va., used to receive $145,000 a year in taxes from Wal-Mart, according to The Guardian. But when Wal-Mart left the town, the local government had to cut back its workforce and put all remaining staff on a four-day week.
Even worse, the county government also lost $68,000 in taxes, most of which went to schools.  All of the county staff suffered a 10% pay cut to compensate for the loss. "All Wal-Mart was interested in was how many millions of dollars they made, they weren't interested in helping the community," said McDowell County Commissioner Gordon Lambert to The Guardian. "When they didn't make the profit they wanted, they left."
Wal-Mart's total revenue when it closed the McDowell County store was $485.9 billion.
"They screwed us real hard by leaving us like that," said another McDowell county resident in the same interview.
Essentially, a Wal-Mart opens and the businesses around it die. And as the retail environment changes and Wal-Mart closes, a town is left with nothing.
With the onset of the Retail Ice Age, this scenario is becoming more and more common. Protecting yourself from financial ruin means understanding this terrible trend - and making smart fiscal decisions to stay ahead of it.
That's where Money Morning Chief Investing Strategist Keith Fitz-Gerald can help.
How to Protect Yourself During the Changing Retail Environment
The best way to protect yourself - and your investments - from the volatile retail environment is to invest in what Keith calls "Unstoppable Trends" - trends like "medicine" and "scarcity and allocation."
Take for example American Water Works Inc. (NYSE:AWK), an "unstoppable" company Keith recommended to Money Morning readers almost six years ago. AWK is part of the "scarcity and allocation" trend - water is a scarce resource that will always be in demand.
Since Keith recommended it in July 2011, American Water Works stock has skyrocketed from $46.05 to more than $78.09 today - that's a 158.79% increase.
"These trends are backed by trillions of dollars that Washington cannot derail, the Fed cannot meddle with, and Wall Street cannot hijack," says Keith.
They're safe from Wal-Mart, too.
Editor's Note: "Must-have" companies backed by Unstoppable Trends are a cornerstone of Keith's wealth-building strategy. But there's another type of investment he wants Money Morning Members to know about. It's one of his favorites, a kind of "desert island fund" he'd buy if he had to park his money in one place, "retire" from civilization for 20 years, and come back to a pile of money. Click here to learn more...
Follow Money Morning on Twitter @moneymorning, Facebook, and LinkedIn.