It's important for investors to know how to invest in penny stocks safely. That's because they're often volatile and can sometimes be fraudulent, despite offering triple-digit returns in a matter of weeks. We'll show you our top two strategies for finding good penny stocks to buy, plus our small-cap stock pick primed for double-digit growth this year…
Video
3 Strategies for Investing in Penny Stocks
If you're looking for proof of just how explosively profitable penny stocks are, Delcath Systems Inc. (Nasdaq: DCTH) is a perfect piece of evidence. This company saw its stock price surge from $0.02 on June 1 to $0.19 on June 26. That marked a stunning 850% gain, which happened after the company announced phase 2 trial data for its cancer drug Melphalan would be released.
But these triple-digit returns aren't always justified by the company's profits or business potential. For instance, Chinese energy company Hongli Clean Energy Technologies Corp. (Nasdaq: CETC) saw shares jump 144% from $1.90 to $4.63 during just the first five sessions of April.
Then the U.S. Securities and Exchange Commission (SEC) halted trading on CETC stock after April 7, and the company now faces a class action suit alleging that it misled investors. According to a report from the Nasdaq, Hongli may have provided false financials to investors, which may cause the stock to become delisted. If this happens, CETC investors could potentially lose their money.
It's situations like these that can make penny stock investing dangerous if you're not careful. That's why Money Morning Chief Investment Strategist Keith Fitz-Gerald recommends investors keep penny stocks to less than 2% of their portfolio.
And for investors seeking the profit potential of penny stocks, here are two tips to follow to determine whether or not a company is safe for your money…
Penny Stock Investing Tip No. 1: Examine Executive Compensation in the 10-K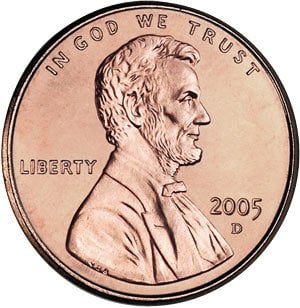 When investing in penny stocks, look for companies whose management owns shares of the stock. In other words, you only want to invest in a firm's long-term success if its owners and executives do too.
If company's owners and executives are being paid in whole or in part in stock options, this is a good sign. That shows they're dedicated to the company's profitability, so their shares become more valuable.
But if they're being paid in cash, it indicates they might be trying to cash in on the company as quickly as possible before it goes bankrupt.
The best way to find out if upper management is paid in stock shares is to examine the 10-K filing. This is a report that companies submit to the SEC on an annual basis, and it outlines the organization's executive compensation structure. The "Executive Compensation" section is typically located in part III of the filing.
It's also important for penny stock investors to know how to recognize one of the most common penny stock scams…
Penny Stock Investing Tip No. 2: Know the Signs of a "Pump-and-Dump"
When investors decide to buy penny stocks, most are hoping for big returns like the 850% profit that Delcath investors saw last month. And a penny stock "pump-and-dump" scam plays off of that desire and can leave many investors saddled with losses.
In a pump-and-dump scam, the company owners or outside promoters who own shares of the stock will "pump up" that stock's value through deceptive practices.
Trending: This Safe Penny Stock Will Double Your Money – and Save a Dying Industry
These deceptive practices involve advertising the stock through social media promotions, newsletters, and even mailed brochures. These ads will promote the stock as one with profit potential, even if the underlying company isn't making any money. Once enough investors become interested and buy the stock, the stock will inevitably rise to a higher price.
This is when the insiders promoting the stock "dump" their millions of shares at the high price, profiting from the stock's increased value. Meanwhile, new investors who just bought in are left with losses from the sell-off or holding shares in an unprofitable company.
Pump-and-dump scams can be difficult to spot, but you should always avoid companies that are being heavily promoted. It's important to do your own independent research into companies, which includes digging into 10-K filings and quarterly earnings reports.
Money Morning Small-Cap Specialist Sid Riggs understands how difficult it can be to conduct extensive research and avoid scams. That's why he's done the legwork for you to uncover the stocks with the most potential. And he's recommending one of the best small-cap companies to invest in this year.
Although shares of Sid's recommendation are slightly above the $5 penny stock classification, it's an innovative company with growth potential. Analysts predict it could hand investors an 11.7% return over the next 12 months, making it a safe and cheap long-term investment.
Here's Sid's best stock to buy in 2017…
The Best Small-Cap Stock to Buy for an 11.7% Gain by July 2018