In military history circles, it's known as "Operation Orchard." A clever journalist once dubbed it "The Silent Strike."
And experts in Middle East diplomacy remember it for an almost total lack of response – a surprising result they characterized as a "synchronized silence."
I'm referring to the Sept. 6, 2007, Israeli air strike on a suspected nuclear reactor in the Deir ez-Zor region of Syria.
The story I'm going to share with you today sounds like a combination spy novel/technothriller, something out of the old Tom Clancy stories.
But it actually happened, and our Members need to know exactly how it happened because, if and when history repeats itself, there will be profound implications – and possibly violent changes – in store for the global economy.
Pull up a chair…
We Find Ourselves Squarely in Israel's Position
Operation Orchard was staged as a preemptive strike on a clandestine facility that Syria apparently intended to use to create weapons-grade plutonium – the key "ingredient" for nukes.
The mission was a complete success: The target was obliterated, and… there was zero fallout – nuclear or geopolitical.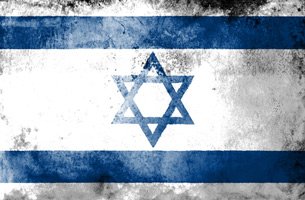 Nearly 10 years later, the still-shadowy story is worth telling again.
That's because, like the Israel of a decade ago, the United States of today is being threatened by a rogue nation with nuclear aspirations.
For Israel, that threat was posed by Syria. But for America, that rogue threat comes from North Korea, which on July 4, 2017, test-launched an intercontinental ballistic missile (ICBM) that's believed to have enough muscle to put Alaska and parts of the West Coast in harm's way.
Like the Israel of 2007, the United States of today can no longer ignore the threat – it has to respond.
And like Israel, the United States views a preemptive military strike as one of its options.
But an attack – any kind of attack – carries big risks and opens the door to all sorts of unpredictable outcomes. And, as this story will show, the efforts involved with a strike are massive – much more than most of us imagine.
So there are lessons to be learned from the Operation Orchard saga.
And that means this 10-year-old tale is as timely as ever.
Listen to this story and you'll recognize a lot of parallels between the Syrian situation and the quickly worsening one in North Korea. You'll also see some opportunities the Pentagon missed long ago – and will come away with a pretty good idea of the only cards the Trump administration has to play.
North Korea Has to Be Played "Just Right" to Win… and Survive
Join the conversation. Click here to jump to comments…
About the Author
Before he moved into the investment-research business in 2005, William (Bill) Patalon III spent 22 years as an award-winning financial reporter, columnist, and editor. Today he is the Executive Editor and Senior Research Analyst for Money Morning at Money Map Press. With his latest project, Private Briefing, Bill takes you "behind the scenes" of his established investment news website for a closer look at the action. Members get all the expert analysis and exclusive scoops he can't publish... and some of the most valuable picks that turn up in Bill's closed-door sessions with editors and experts.