If you do enough research on penny stock investing, you're bound to run across alarming stories of penny stock scandals that ripped off investors. These scams are more common than you may think, with over 1,300 stocks suspended from trading between 2012 and 2014 for fraud investigations, according to The Wall Street Journal.
Video
3 Strategies for Investing in Penny Stocks
One of the most notorious of these penny stock scams happened just three years ago, and it led to the leader of the scam being sentenced to 12 years in jail.
We'll show you how this scam worked and how to avoid penny stock scams with our two investing tips plus our expert's small-cap stock recommendation...
The Penny Stock Scandal That Led to a 12-Year Jail Sentence
Cynk Technology Corp. (OTCMKTS: CYNK) is arguably one of the biggest penny stock scandals to happen in the last three years.
On June 17, 2014, shares of CYNK skyrocketed 3,650% from $0.06 to $2.25. By the end of July 2014, the share price had jumped another 567% to nearly $15 a share, for a total gain of 24,900% in just over a month.
This insane 24,900% rally gave Cynk a $6 billion valuation in less than two months. But this rally also placed it under the microscope of the U.S. Securities and Exchange Commission (SEC) and the U.S. Department of Justice.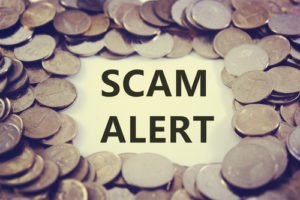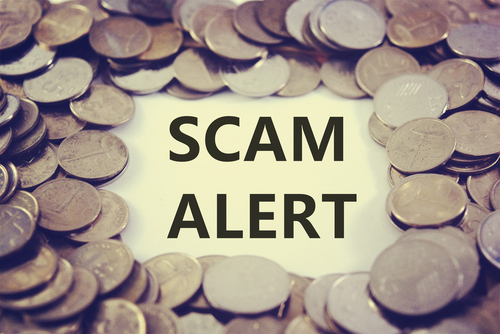 Although Cynk sold itself as a professional social media company, the SEC investigation found it to be a shell company. These are firms that don't make any revenue and haven't reported any physical assets. Cynk's only purpose as a shell company was to create a $300 million pump-and-dump scam that involved at least 100 investors.
CYNK eventually crashed, and by Sept. 11, 2014, the stock was trading for just $0.20 per share. That was less than 1/100th of its mid-July peak of $21.95.
In June 2015, the leader behind the penny stock scandal, a California man named Gregg Mulholland, was arrested.
Trending: This Safe Penny Stock Will Double Your Money - and Save a Dying Industry
Mulholland created the scheme by arranging a network of investors for the purpose of manipulating CYNK's stock price for his own profit. Once the heavily promoted CYNK lured enough buyers, he sold his position at the higher price for a reported profit near $300 million.
In February 2017, nearly two years after his initial arrest, Mulholland was sentenced to 12 years in prison for his role in the Cynk penny stock scandal.
Despite horror stories like the Cynk scandal, these scams can be easy to avoid with our two simple tips. They will help guide you when looking for the best penny stocks to buy this year.
Here are our two must-know tips for safe penny stock investing...
[mmpazkzone name="in-story" network="9794" site="307044" id="137008" type="4"]
Investing in Penny Stocks, Tip No. 1: Look at Executive Compensation
The first thing to look at when researching a company is its annual 10-K filing. This outlines the company's entire business, from yearly revenue to outstanding shares. But the most important part to look at when researching penny stocks is the "Executive Compensation" section...
This part of the report is typically located in part III. If you see that the company's owners and executives are being paid in whole or in part in stock options, this is a good sign. That shows how dedicated they are to the company's profitability, so their shares become more valuable.
But if they're being paid in cash, it indicates they might be trying to cash in on the company as quickly as possible before it goes bankrupt.
A general rule of thumb is to never invest in a company with executives who aren't invested in the company's financial performance. This can be easily gleaned from the Executive Compensation section of the 10-K filing.
Investing in Penny Stocks, Tip No. 2: Know the Pump-and-Dump Red Flags
Cynk Technology was found to be a pump-and-dump scam, which - along with shell companies - is a common way investors can get ripped off by penny stocks.
You see, a pump-and-dump scheme involves the company's owners or outside promoters who own shares of the stock "pumping up" the share price through deceptive practices. These typically involve false advertising through social media campaigns or mailed brochures. Once enough investors are lured into buying shares, the stock price inevitably inflates to a high price.
But when the stock hits a high price, the insiders who bought in at the low price and have been promoting the stock "dump" - or sell - their shares. This sale at the higher price hands the insiders a profit, while the investors lured in at higher prices are left with losses and shares of an unprofitable company.
The biggest red flag of a pump-and-dump is heavy promotion. If a company needs to advertise itself as a profit opportunity, you should avoid it. We always recommend doing your own research, so don't just let a company tell you that you need to buy its stock.
The Bottom Line: Penny stock scandals like the Cynk pump-and-dump serve as reminders that penny stock investing is risky. However, all you have to do is carefully conduct research into a company's financials to ensure you don't fall victim to these scams. The most important piece of information to look into is the "Executive Compensation" section of the 10-K. That will tell you whether or not the company's executives have any faith in the firm's future. Another way to avoid risky penny stocks is by being aware of pump-and-dump red flags, especially promotional materials. If the company is aggressively marketing itself to you, don't even consider investing in its stock.
Marijuana Investing: What You Need to Know... The legal marijuana market is going ballistic. Right now marijuana stocks are on fire, with peak gains quadrupling in value. And these are mostly small companies trading for under $10. Click here to learn more...