This list provides an updated ranking of the top penny stocks of July 2017. After the list, we'll show you one of the best small-cap stocks to buy today...
| | | |
| --- | --- | --- |
| Penny Stock | Current Price | July 2017 Gain (as of July 17) |
| Danaos Corp. (NYSE: DAC) | $3.00 | +76.5% |
| Monster Digital Inc. (Nasdaq: MSDI) | $0.86 | +76.2% |
| Verastem Inc. (Nasdaq: VSTM) | $3.56 | +62.9% |
| Bon-Ton Stores Inc. (Nasdaq: BONT) | $0.68 | +61.1% |
| Cerecor Inc. (Nasdaq: CERC) | $0.87 | +51.9% |
| Qualstar Corp. (Nasdaq: QBAK) | $7.60 | +48.4% |
| Halcon Resources Corp. (NYSE: HK) | $6.62 | +45.8% |
| Cerulean Pharma Inc. (Nasdaq: CERU) | $0.65 | +42.6% |
| BioLife Solutons Inc. (Nasdaq: BLFS) | $3.40 | +42.5% |
| Sito Mobile Ltd. (Nasdaq: SITO) | $5.24 | +41.2% |
The biggest penny stock gainer of the month so far is Danaos Corp., a company that owns a fleet of 53 containerships used to store and transport goods around the world. The DAC stock price has skyrocketed 86.7% from $1.58 on July 11 to $2.95 today after two sets of analysts offered positive outlooks on the stock...
On Monday, July 10, analysts at Jefferies Group reiterated the "Hold" rating on the stock that they initially released back in March. And on Friday, July 14, analysts from BidaskClub - a Luxembourg-based research group - upgraded DAC stock from a "Sell" rating to a "Hold" rating.
These confirmations of the stock's long-term potential likely enticed investors to buy into Danaos stock, thus sending the price to a 2017 high of $2.95 today.
While DAC's 76.5% return over the first two weeks of July looks attractive, we aren't recommending DAC or any of the stocks listed above. That's because their double-digit gains this month show now may not be the best time to buy in. Investing in these stocks now could lead to losses if investors who already own them decide to take their profits and sell their shares.
But buying penny stocks in general can be risky for investors who haven't done their research too. It's imperative to dig into a company's financials - including SEC documents like annual 10-K filings and quarterly earnings reports - to ensure the firm isn't fraudulent.
Sign up for SMS so you never miss special events, exclusive offers, and weekly bonus trades.
For example, some penny stocks can be nothing but shell companies. These are firms that have never reported any revenue or physical assets. They're created just for the purpose of scamming investors out of their money.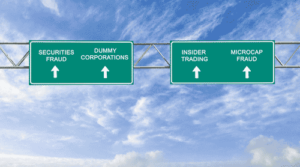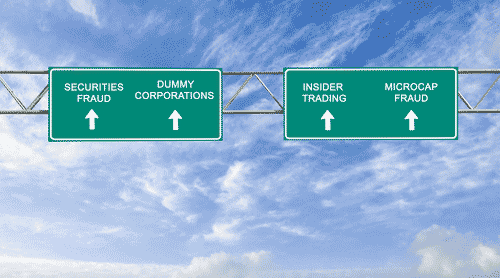 A notable shell company that was the source of a $300 million penny stock scam was Cynk Technology Corp. (OTCMKTS: CYNK). This firm, which passed itself off as a social media company, had no product and was merely the creation of a fraudulent stock promoter named Gregg Mulholland.
In June 2015, Mulholland was arrested for stock fraud after CYNK soared 24,900% from $0.06 in June 2014 to $15 in July 2014. It then crashed to $0.20 by September 2014, which was suspicious enough to prompt an SEC investigation into Cynk and Mulholland. The federal government sentenced Mulholland to 12 years in jail this past February.
To avoid falling victim to scams like this, Money Morning Small-Cap Specialist Sid Riggs likes to do the stock research for you. And now Sid - whose April 19 pick has given readers a 37.9% return since then - is recommending one of the best small-cap stocks to buy in 2017.
Today's pick is a medical device firm with a great track record of U.S. Food and Drug Administration (FDA) approval. In fact, three of its products were approved between 2010 and 2012, with one of them being the first of its kind sold over the counter. That means the company will have a profitable edge over other companies trying to sell a similar product.
Trending: Top Penny Stock Gainers to Watch in August 2017
But even better proof of the stock's potential is this firm's stunning earnings over the last four quarters. It has smashed analysts' expectations by an average of 57.6% over that period.
In other words, Wall Street banks have consistently lowballed this firm's profitability. That makes now one of the best times to buy the stock, before the big banks catch on.
Here's Sid's small-cap stock to buy right now...
The Best Small-Cap Stock to Buy That Keeps Beating Wall Street Expectations