All three of our biotech stocks to watch right now have a potential upcoming FDA approval that could send their stock prices higher.
An FDA approval can act as a major catalyst for biotech stocks, often sparking double-digit gains in just weeks. Take Neurocrine Biosciences Inc. (Nasdaq: NBIX), for example.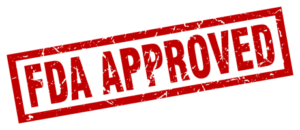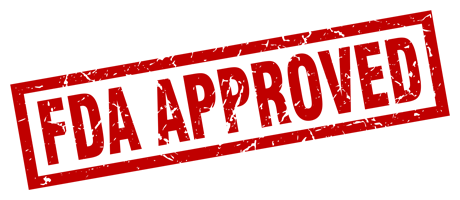 The FDA approved Neurocrine's drug Ingrezza on April 11. The day before the FDA approval, NBIX was trading for $40.31. A month later, on May 8, the stock was trading for $51.66. That's a gain of 28%.
However, biotech stocks can drop quickly if the FDA does not approve a drug.
Incyte Corp. (Nasdaq: INCY) saw its share price go from $140.84 on April 17, the day the FDA failed to approve the company's arthritis drug, to $117.76 a month later (May 16). The stock lost 14.5% in 22 trading sessions.
Because it is impossible to predict whether the FDA will approve or deny a drug, timing these biotech stocks can be very difficult. That's why the following three stocks are on our watch list and not recommendations at the moment.
Still, the potential gains these stocks could see bear watching. Analysts predict one of these biotech stocks could climb as much as 138%.
Here's the first stock on today's list, which analysts say could gain 33% in the next 12 months. Its drug in question is already on the market, but the company is looking to get the drug approved to treat a different condition...
Biotech Stocks to Watch No. 3: Eagle Pharmaceuticals Inc. (Nasdaq: EGRX)
Sign up for SMS so you never miss special events, exclusive offers, and weekly bonus trades.
Eagle Pharmaceuticals Inc.'s (Nasdaq:
EGRX
) Ryanodex was recently given priority review by the FDA.
The FDA grants priority reviews for drugs that may offer major advances in patient care or provide treatment options where no therapies currently exist. The goal is to review the drug within six months of the company submitting a New Drug Application (NDA).
The Best Pot Stocks: After months of research, we've found the most lucrative and fastest-growing legal pot stocks in America. And for a limited time, you can get all the details for free. Learn more...
Eagle Pharmaceuticals received priority review for Ryanodex on March 27. The FDA is expected to release its final review of the drug on July 23.
If approved, Ryanodex will be the first drug to treat exertion heat stroke.
While the market may be small, the use of Ryanodex for exertion heat stroke is an additional indication (another use), not its primary use. There are about 75,000 cases of exertion heat stroke a year in the United States, according to David Pernock, president and chief commercial officer of Eagle Pharmaceuticals.
The drug is already approved to treat malignant hyperthermia, which is when your body temperature rises and your muscles contract after being exposed to anesthesia. The condition affects one in every 5,000 to 50,000 patients that receive anesthesia.
Analysts don't expect explosive gains for EGRX, but they are decidedly bullish.
The one-year consensus price of the four analysts that follow the company is $97.75. That's a 33% gain over the current price of $73.53 per share.
The next company on our list today has a breakthrough designation from the FDA for its newest drug. Analysts think the stock price could gain 72% in the next 12 months...
Biotech Stocks to Watch No. 2: Omeros Corp. (Nasdaq: OMER)
Omeros Corp.'s (Nasdaq: OMER) OMS721 to treat IgA nephropathy, a condition that can lead to kidney disease, was granted breakthrough status by the FDA on June 13.
The designation expedites development and approval of drugs that intend to treat serious conditions that show substantial improvement over available therapies in early clinical trials.
According to a statement from Omeros CEO Gregory A. Demopulos, M.D., the drug has shown signs of helping patients "with a rapidity and magnitude not seen with any other therapy."
The market may be small, but there are currently no approved treatments for the disease. IgA nephropathy is estimated to affect 130,000 people a year in the United States, according to the National Organization for Rare Disorders.
Analysts are very bullish on OMER, too. The five analysts that follow the company have a one-year consensus price of $36.40. That's a 72% gain from its current price of $21.18.
But analysts think the last biotech stock on our watch list could gain nearly 140% if it develops the first vaccine for the lethal virus RSV.