Everyone is always looking for an edge, but most of the "experts" usually look at the same old things, like earnings and interest rates. While these are important, Money Morning Director of Technology & Venture Capital Research Michael Robinson sees something potentially more powerful.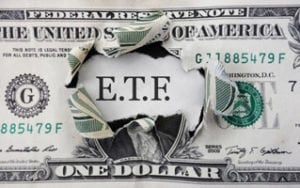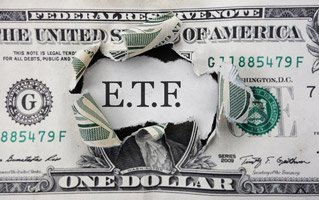 He thinks there's a hidden catalyst to the broader markets right now in the massive demand for exchange-traded funds (ETFs). And that is presenting us with some of today's best investments...
Most investors consider ETFs to be passive investments. The thinking is you just buy shares and sit back, hoping they will appreciate in value. The good news is they track a small basket of stocks, removing the "single stock" risk. Big problems in one component stock will not hurt your returns much.
But that's not why he's focusing on ETFs right now...
According to Robinson, demand for ETFs will drive the market higher in 2017. You see, ETFs represented 6% of the U.S. stock market in the first quarter. And they keep on growing.
In fact, growth in ETF assets so far this year is on track to surpass its total growth for 2015 and 2016 combined. Clearly, Main Street investors have a big appetite for "passive" investments.
Sign up for SMS so you never miss special events, exclusive offers, and weekly bonus trades.
You could just buy a passive index fund and be satisfied with merely matching the market's performance over time. But that's not what we do here at Money Morning. We are on the lookout for the best investments that can double, triple... even quadruple your money.
Today's Best Investments: Technology Is Still the King
Technology remains one of the biggest drivers in this bull market that began in March 2009.
Even though we do see the sector come under pressure from time to time (as it did again a couple of weeks ago when the Nasdaq dropped 3.4% from June 9 through July 3), technology remains the best place to harness the creativity and entrepreneurial spirit of America.
The sector can also bring life-changing gains in your portfolio...
Trending: The Best Stocks to Buy for Mega-Profits in 2017
Tech still has the highest growth potential in the markets right now. And Robinson has come up with three ETFs that are focused on high-tech products and have great returns with very low expenses. Low ETF expenses mean you get to keep more of the profits generated.
These tech ETFs are three of the best investments to make today...
The 3 Best Tech ETFs to Invest in Today