The biggest news surrounding cryptocurrency prices today (Wednesday, July 19) is the wild swings in Ethereum prices over the last 24 hours. Ethereum volume doubled the size of Bitcoin volumes for the first time in history.
Ethereum trading volumes hit an all-time high of $2.77 billion, a figure that more than doubles Bitcoin's volume of $1.35 billion. Of course, that level does not necessitate price increases. Though Ethereum prices recovered by more than 20% at one point last night, prices slid again.
Here's a quick breakdown of Ethereum prices over the last 24 hours (all prices as of 3:35 p.m. EDT).
Bitcoin: $2,279.12, -0.14%
Ethereum: $200.75, -14.78%
Ripple: $0.163, -8.05%
Litecoin: $41.64, -5.90%
Dash: $159.81, -1.95%
Now that we know all of today's price movements, here's what has been moving these cryptocurrencies...
Ethereum Prices Fall on EEA Deal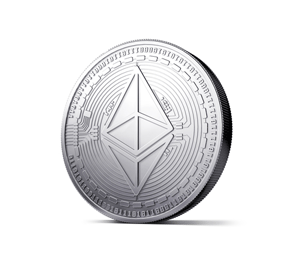 The price of Ethereum fell today after appearing to recover late in the evening yesterday (July 18), reaching as high as $267.99. The sharp uptick came after Mastercard Inc. (NYSE: MA), Cisco Systems Inc. (Nasdaq: CSCO), ScotiaBank, and the Andhra Pradesh state government in India joined the Enterprise Ethereum Alliance (EEA).
The four members join another 30 new members who now make the EEA the largest blockchain initiative in the world. The endorsement by the state government in India offered significant confidence in blockchain's ability to disrupt the government sector (among others) in the future.
The EEA now has 150 members and has the largest backing of global blockchain projects despite launching just this year.
Not only does the EEA have the potential to bring in more forward thinkers looking to disrupt the government industry, but it will also have a dramatic impact on the financial sector.
The addition of Mastercard - one of the world's largest credit companies - and Scotiabank - one of Canada's largest financial institutions, with 23 million customers and $1 trillion in assets - is another sign that Ethereum is developing significantly faster than Bitcoin.
Must See: Why the Price of Ethereum Could Rocket More Than 86% to $500
The other news that dominated talk about Ethereum came from its co-founder, who warned about the instability of initial coin offerings (ICOs). Charles Hoskinson warned that crowdfunding efforts for blockchain technology companies are a "ticking time bomb." He argued that so many people are blinded by the possibility of fast and easy money that they are ignoring the associated risks.
Last week, we highlighted that recent media praise for ICOs has reached toxic and dangerous levels. It's easy to eye the huge gains in the price of Bitcoin and price of Ethereum and believe that it's possible to "get in on the ground floor" of any new cryptocurrency.
Here's what you need to know to protect yourself and your money.
Bitcoin Prices Flat on Pressure from ECB Member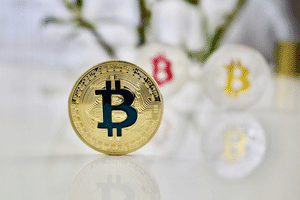 Bitcoin prices remained largely flat Wednesday and performed better than most of its rivals. Prices declined just 0.14% to $2,279.12.
The cryptocurrency has been under pressure after a stern warning from a government council member of the European Central Bank, Ewald Nowotny.
Yesterday, Nowotny warned companies and others about accepting Bitcoin as an official medium of payment. He argued the commodity lacked stability and is too subject to speculation on the global markets.
Those statements came not long after investment bank Morgan Stanley (NYSE: MS) warned this week that fewer merchants appear willing to accept Bitcoin as a form of payment. The bank went onto say that the "Bitcoin acceptance is virtually zero and shrinking."
Ripple Prices Slide with Ethereum
The pullback in Ethereum prices also dragged Ripple prices lower. The downturn is bad news for the distributed ledger software provider just days after news broke that it more than doubled its network size in just two months. It's been a challenging two months for Ripple since it hit an all-time high of $0.33 in May.
Prices are now off by more than 50% in that time period.
Litecoin Prices Fall Despite Optimism
Litecoin prices dipped after a temporary rally in cryptocurrency prices. Despite playing into the momentum overnight, it failed to maintain gains and sits at a market capitalization of about $2.20 billion.
While Litecoin prices remain substantially lower than Bitcoin prices, speculation continues to swirl around the Aug. 1 date and the possibility of a Bitcoin split. Some believe this could be a significant boost for Litecoin's price and popularity.
Dash Prices Today Remain Flat After Volatile Weekend
Dash prices slipped 1.5% on the day, despite receiving a slight endorsement in Austria. In post offices across Austria, Dash has been included in plans to sell Bitcoin, Litecoin, and Ethereum for cash through a startup. Users will be able to buy the cryptocurrencies in three cash denominations at 1,800 branches across the nation.
Up Next: How to Buy Bitcoins - Your Guide to Digital Profits
Follow Money Morning on Facebook, Twitter, and LinkedIn.
Join the conversation. Click here to jump to comments…
About the Author
Garrett Baldwin is a globally recognized research economist, financial writer, consultant, and political risk analyst with decades of trading experience and degrees in economics, cybersecurity, and business from Johns Hopkins, Purdue, Indiana University, and Northwestern.