On Friday (July 14), another log was thrown onto the fire of Sears' shame. And this time, it's not from Sears' investors - it's from its employees.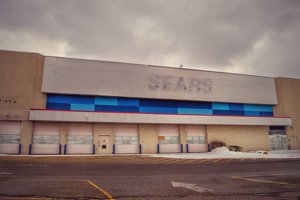 Robert Catalfamo, a former employee of Sears Holding Corp. (Nasdaq: SHLD), has filed a class-action lawsuit against the company for holding Sears stock in its retirement plan.
"Sears breached its fiduciary duties under law by ignoring the dismal financial performance of Sears and its stock in recent years while keeping it in the [retirement] plan," claims the suit.
The suit points to Sears' over $10.2 billion loss to shareholders since 2010, which Catalfamo claims made Sears stock an "imprudent" choice for the employee retirement plan.
"Drowning in insurmountable debt for years and with its main source of income - retail - suffering as a result of its failure to keep up with the competition and move towards online sales, Sears faces inevitable bankruptcy," the complaint reads.
"The suit highlights Sears' retail problems and adds insult to injury, regardless of the court outcome," reported Retail Dive on June 19.
Indeed, even if the retailer wins the class-action suit, the whole debacle is just one more reason for investors to stay far, far away from Sears stock now.
Everything We've Said About Sears Is Coming True
The lawsuit is just the latest in a series of unfortunate (although well deserved) events for the retailer.
The company shocked consumers earlier this year when it announced the sale of its signature Craftsman brand to Stanley Black & Decker Inc. (NYSE: SWK) for almost $900 million. But even that lump sum of cash couldn't save the company...
A few months later, Sears made more desperate attempts to revive its balance sheet, including over 250 store closures and hundreds of layoffs.
We've long warned you about Sears' imminent demise...
In fact, Money Morning Capital Wave Strategist - and "Retail Ice Age" expert - Shah Gilani told readers back in May about Sears' epic downfall - and how to play it for big gains as it "lurches towards its deathbed."
Money Morning readers who took Shah's advice minted a nice 39.35% gain in just a little over one month by shorting Sears around $10.55 and again at $11.00, $13, and $14.
Video
After Sears, These Retailers Are Next on the Chopping Block
Since then, it's been almost a straight downward spiral for SHLD.
SHLD now sits at $8.62 per share - a 3.6% decrease from six months ago and a whopping 38% decrease from this time last year.
And it's only getting worse for Sears - it just announced 43 more store closures on July 7 in addition to the 300 closures planned for this year.
Investors could make a ton of money on other dying retail stocks like SHLD. That is, if you know what you're doing.
"While retail is indeed a dying sector, it's going to be a long, slow trip to the grave - not all retailers are going under, and many more are going to use every trick in the book to stay afloat as long as possible," said Shah.
Here's what's already changed, the massive shift that's coming next, and the one trade you can make to profit...
Editor's Note: America's retail industry is entering extinction. Dozens of the largest department stores and luxury retailers have already filed for bankruptcy, and countless others are barely clinging to life. As each day passes - and another retailer enters extinction - you could be missing out on potential $100,000 paydays from the downfall of every single one of them. Learn more...
Follow Money Morning on Twitter @moneymorning, Facebook, and LinkedIn.