This Penny Stocks 2017 list ranks the top 10 gainers of the year so far from the New York Stock Exchange (NYSE) and Nasdaq. Here's the list, plus we'll show you two of the best small-cap stocks to invest in this year right after the table, courtesy of Money Morning Small-Cap Specialist Sid Riggs...
| | | |
| --- | --- | --- |
| Penny Stock | Share Price | 2017 Gain |
| AVEO Pharmaceuticals Inc. (Nasdaq: AVEO) | $2.62 | +385.2% |
| Pieris Pharmaceuticals Inc. (Nasdaq: PIRS) | $5.90 | +319.2% |
| Pulmatrix Inc. (Nasdaq: PULM) | $2.40 | +306.8% |
| CymaBay Therapeutics Inc. (Nasdaq: CBAY) | $6.95 | +301.7% |
| Zion Oil & Gas Inc. (Nasdaq: ZN) | $4.38 | +224.5% |
| Verastem Inc. (Nasdaq: VSTM) | $3.45 | +207.1% |
| ImmunoGen Inc. (Nasdaq: IMGN) | $6.23 | +205.7% |
| Finjan Holdings Inc. (Nasdaq: FNJN) | $3.39 | +199.3% |
| Cancer Genetics Inc. (Nasdaq: CGIX) | $3.92 | +190.7% |
| Bellerophon Therapeutics Inc. (Nasdaq: BLPH) | $1.48 | +184.5% |
Penny Stocks 2017: This Penny Stock Can Double Your Money and Save a Dying Industry
The top penny stock of 2017 so far is biotech firm AVEO Pharmaceuticals, whose shares have soared 331.5% to $2.33 this year. AVEO stock rocketed 332%, from $0.73 on June 22 to $3.15 on July 10, after the firm's kidney cancer drug called Tivozanib was recommended for use in Europe by the European Medicines Agency.
The recommendation - which the European Commission will consider for full approval by early September - comes after AVEO failed to get Tivozanib approved by the U.S. Food and Drug Administration (FDA) in 2013. If approved by the European Commission, the drug could lead to up to $16 million in research, development, and other payments from EUSA Pharma, the firm expected to license the drug in Europe.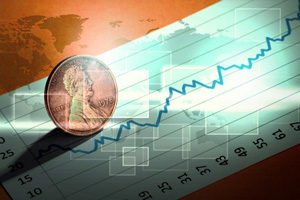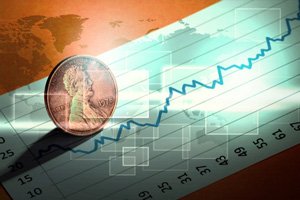 AVEO's monster 332% return in less than three weeks shows just how profitable penny stocks can be in a short period of time. However, we don't recommend buying AVEO or any of the other companies in the list above. These penny stocks have already posted triple-digit gains, so now likely isn't the best time to buy since they trade at higher share prices.
Plus, buying shares of penny stock gainers like these can be very risky if you don't do proper research on the stocks. This includes poring over 10-K filings, quarterly earnings reports, and other important financial documents that tell you about the company's profitability.
Fortunately, Money Morning Small-Cap Specialist Sid Riggs is here to do that tedious research for you, and he's currently recommending two of the best small-cap stocks to buy today.
Although these companies trade just a bit higher than $5 per share, they boast larger market caps than your typical penny stock. Their market caps are $324 million and $1.04 billion - right in the typical small-cap range of $300 million to $2 billion. These larger valuations indicate how these companies attract more investors because they're more financially stable than most penny stocks.
Here are Sid's two small-cap stock picks - one of which could rally 35.6% over the next 12 months...
The 2 Best Small-Cap Stocks to Buy in 2017
[mmpazkzone name="in-story" network="9794" site="307044" id="137008" type="4"]
Sid's first stock pick is Intevac Inc. (Nasdaq: IVAC).
Intevac makes sensor-based technology used across several growing industries, including solar energy and defense. For example, its sensors are used in military-grade night vision goggles as well as professional camera equipment. The defense industry in particular is expected to see tremendous growth this year, especially if U.S. President Donald Trump follows through on his promise to boost military spending by $54 billion.
However, the real industry to watch is solar energy. Intevac is a big provider of thin-film sensors used in solar panels, with the firm reporting an order of 12 solar ion implant systems in March to a customer in China. That order will enable more than 1 gigawatt (GW) of solar energy - about the same amount of power as 4.6 million photovoltaic (PV) panels or 100 million LED lightbulbs.
Its sensor sales in the solar industry will likely grow this year as the number of solar panel installations increases. According to Greentech Media, the number of installations this year is projected to rise 88.1% to 410 megawatts.
All of this is bullish news for the IVAC stock price. Analysts surveyed by Yahoo Finance say shares could climb as much as 35.6% from their current $11.80 level to $16 by next July.
But Sid's second small-cap stock to buy is even more impressive because it consistently beats Wall Street's expectations...
The company is OraSure Technologies Inc. (Nasdaq: OSUR), a Pennsylvania-based developer, manufacturer, and supplier of oral fluid diagnostic products.
OraSure also develops other diagnostic products for in vitro tests as well as systems for the collection and storage of genetic material for molecular testing. In addition, OraSure sells over-the-counter cryosurgical products throughout the North, Central, and South Americas, Europe, and Australia. These allow people to freeze warts and other lesions off their skin, destroying possibly infected tissue.
Some of the company's best-selling products are designed to detect diseases like HIV, HCV, and influenza. OraSure also has products that can detect the presence of alcohol or narcotics in a person's system.
The best thing about OraSure is its wide range of products and their proven quality. In fact, the company has a strong track record of FDA approvals, receiving three in a row over a three-year timespan...
This started when it received approval for its blood and fingerstick HCV tests in 2010 and 2011, respectively. This was followed up in 2012 by an FDA approval for an at-home HIV test.
All of this has made OSUR stock rocket higher this year. Shares have exploded 112.9% from $8.78 to $18.70 in 2017. And over the past four quarters, the company has beat earnings estimates by an average of 57.6%.
Thomson Reuters analysts conservatively predict shares of OSUR to gain a maximum of 12.2% from the current $18.71 price to $21 by July 2018. But with the company consistently smashing analyst expectations, Sid expects the stock price to keep rallying, which could urge those analysts to up their estimates.
"Analysts have almost perennially underestimated the company's potential - something they won't do for long," Sid said. "Which is why you don't want to delay for a New York minute if you're as interested as I am."
The Bottom Line: With the top penny stock of 2017 posting a 385.2% gain so far this year, it's clear that penny stocks can be explosively profitable investments. However, we don't advise investing in any of the gainers listed on our chart above. That's because buying in at these high prices could end up leaving you with losses. Instead, Sid recommends buying IVAC and OSUR. Although they're more expensive than penny stocks, they're great stocks to hold for profits in 2017, which makes them two of the best small-cap stocks to buy this year.
Don't Miss: America's richest investors are pumping millions of dollars into penny stocks - and we found a way to get behind their exact same trades for a chance at life-changing profits. Read more...