This Penny Stocks 2017 list ranks the top 10 gainers of the year so far from the New York Stock Exchange (NYSE) and Nasdaq. Here's the list, plus we'll show you two of the best small-cap stocks to invest in this year right after the table, courtesy of Money Morning Small-Cap Specialist Sid Riggs...
| | | |
| --- | --- | --- |
| Penny Stock | Share Price | 2017 Gain |
| AVEO Pharmaceuticals Inc. (Nasdaq: AVEO) | $2.62 | +385.2% |
| Pieris Pharmaceuticals Inc. (Nasdaq: PIRS) | $5.90 | +319.2% |
| Pulmatrix Inc. (Nasdaq: PULM) | $2.40 | +306.8% |
| CymaBay Therapeutics Inc. (Nasdaq: CBAY) | $6.95 | +301.7% |
| Zion Oil & Gas Inc. (Nasdaq: ZN) | $4.38 | +224.5% |
| Verastem Inc. (Nasdaq: VSTM) | $3.45 | +207.1% |
| ImmunoGen Inc. (Nasdaq: IMGN) | $6.23 | +205.7% |
| Finjan Holdings Inc. (Nasdaq: FNJN) | $3.39 | +199.3% |
| Cancer Genetics Inc. (Nasdaq: CGIX) | $3.92 | +190.7% |
| Bellerophon Therapeutics Inc. (Nasdaq: BLPH) | $1.48 | +184.5% |
Penny Stocks 2017: This Penny Stock Can Double Your Money and Save a Dying Industry
The top penny stock of 2017 so far is biotech firm AVEO Pharmaceuticals, whose shares have soared 331.5% to $2.33 this year. AVEO stock rocketed 332%, from $0.73 on June 22 to $3.15 on July 10, after the firm's kidney cancer drug called Tivozanib was recommended for use in Europe by the European Medicines Agency.
The recommendation - which the European Commission will consider for full approval by early September - comes after AVEO failed to get Tivozanib approved by the U.S. Food and Drug Administration (FDA) in 2013. If approved by the European Commission, the drug could lead to up to $16 million in research, development, and other payments from EUSA Pharma, the firm expected to license the drug in Europe.
Sign up for SMS so you never miss special events, exclusive offers, and weekly bonus trades.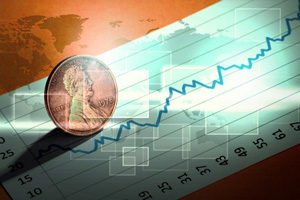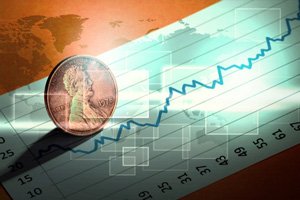 AVEO's monster 332% return in less than three weeks shows just how profitable penny stocks can be in a short period of time. However, we don't recommend buying AVEO or any of the other companies in the list above. These penny stocks have already posted triple-digit gains, so now likely isn't the best time to buy since they trade at higher share prices.
Plus, buying shares of penny stock gainers like these can be very risky if you don't do proper research on the stocks. This includes poring over 10-K filings, quarterly earnings reports, and other important financial documents that tell you about the company's profitability.
Fortunately, Money Morning Small-Cap Specialist Sid Riggs is here to do that tedious research for you, and he's currently recommending two of the best small-cap stocks to buy today.
Although these companies trade just a bit higher than $5 per share, they boast larger market caps than your typical penny stock. Their market caps are $324 million and $1.04 billion - right in the typical small-cap range of $300 million to $2 billion. These larger valuations indicate how these companies attract more investors because they're more financially stable than most penny stocks.
Here are Sid's two small-cap stock picks - one of which could rally 35.6% over the next 12 months...
The 2 Best Small-Cap Stocks to Buy in 2017