It was another big day for cryptocurrency prices. Earlier today, the total value of the asset class surpassed the $90 billion mark, a figure that markets haven't witnessed since earlier this month.
The biggest story is the fact that Bitcoin prices have risen by 50% since last week's downturn. Prices hit a one-month high of $2,850 before retreating on Friday morning. Volatility continues to be a major factor in the markets, but that is expected given the wealth of news driving prices.
Earlier this week, European Central Bank (ECB) President Mario Draghi addressed the European Parliament and said cryptocurrencies have a limited impact on the global financial system. The statement appeared to be highly optimistic, as Draghi and other central bankers may not understand the full capacity of these assets to alter the future of finance.
Here are the prices of the top cryptocurrencies as of 3:30 p.m. EDT.
Bitcoin: $2,621.85, -0.19%
Ethereum: $218.95, -2.77%
Ripple: $0.18, +1.58%
Litecoin: $44.97, +1.46%
Dash: $182.88, -3.54%
Now that we know all of today's price movements, here's what has been moving these cryptocurrencies...
Bitcoin Prices Today Dip Slightly After Yesterday's 15% Rally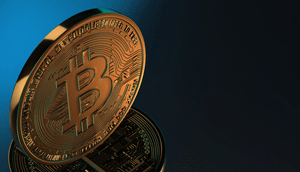 Bitcoin prices dipped slightly Friday afternoon after prices stabilized during a wild week of trading. Prices have rebounded substantially from their weekly lows after the bulk of miners threw their support behind a proposal to avoid a "civil war" in the space.
The new proposal will make it easier for Bitcoin to scale for mainstream usage. The Bitcoin community had been debating for months on how to make the cryptocurrency more manageable.  The new upgrade, known as SegWit2x, is designed to increase the network's capacity. While a twist could come in the next few days, the consensus is that no "fork" will split the currency in the near future.
Prices have also been pushing higher thanks to the increased support it has received from Wall Street. This week, Goldman Sachs Group Inc. (NYSE: GS) wrote a bullish forecast for Bitcoin. Its opinion was joined by Wall Street gurus Bill Miller, Ronnie Moas, and Josh Brown.
Ethereum Prices Dip on Graphics Card Selling
Ethereum prices dipped lower on Friday afternoon but still experienced a huge rally during the week. There has been a lot of chatter about news that miners have been selling their graphics cards.
Trending: How to Buy Bitcoins - Your Guide to Digital Profits
Ripple Prices Move Higher After CNBC Report
Ripple prices continue to push higher. CNBC reported earlier today that the digital currency rallied 3,977% during the first half of 2017. The currency now has the third-largest market cap after Ethereum and Bitcoin. Following plans to structure the sale of the currency, Ripple prices have been on a tear.
Litecoin Prices Post Gains Following Thursday's Spam Attack
Litecoin prices continued to push higher, piggy backing the gains of Bitcoin and Ethereum. Prices have recovered since Poloniex and BTC-e shut down trading temporarily on Thursday. A spam attack had disrupted trading and forced a shutdown for an extended period. Despite the attack, prices have remained resilient.
Dash Prices Fall Despite Big Apple News
Dash prices slipped during the afternoon as some investors decided to take profits off the table. Dash has been on a remarkable run since Apple Inc. (Nasdaq: AAPL) announced plans to allow its applications in the Apple Store. Its approval as a form of payment option is a huge shot in the arm for the currency.
Don't Miss: Why Ethereum Prices Could Rally to $500
Follow Money Morning on Facebook, Twitter, and LinkedIn.
About the Author
Garrett Baldwin is a globally recognized research economist, financial writer, consultant, and political risk analyst with decades of trading experience and degrees in economics, cybersecurity, and business from Johns Hopkins, Purdue, Indiana University, and Northwestern.