The list below shows the 10 top penny stock gainers to watch in August 2017, based on the top performers of July 2017. And after the chart, we'll show you one of the best small-cap stocks to invest in this year...
| | | |
| --- | --- | --- |
| Penny Stock | Current Stock Price | July 2017 Return (as of July 24) |
| Daré Bioscience Inc. (Nasdaq: DARE) | $5.06 | +1,039.6% |
| Aeterna Zentaris Inc. (Nasdaq: AEZS) | $2.30 | +130% |
| AcelRx Pharmaceuticals Inc. (Nasdaq: ACRX) | $3.65 | +69.8% |
| TearLab Corp. (Nasdaq: TEAR) | $2.83 | +69.5% |
| Verastem Inc. (Nasdaq: VSTM) | $3.67 | +68.3% |
| Sito Mobile Ltd. (Nasdaq: SITO) | $6.01 | +62% |
| XG Technology Inc. (Nasdaq: XGTI) | $2.54 | +55.8% |
| Monster Digital Inc. (Nasdaq: MSDI) | $0.75 | +54.2% |
| Bon-Ton Stores Inc. (Nasdaq: BONT) | $0.65 | +48.6% |
| Capricor Therapeutics Inc. (Nasdaq: CAPR) | $1.12 | +35% |
The top penny stock of July 2017 is Daré Bioscience, which has exploded 1,039.6% this month and soared 809% on July 20 alone, when it rose from $0.66 to $6 per share. DARE's quadruple-digit return this month comes after the firm completed a merger with cancer drug developer Cerulean Pharma Inc. (Nasdaq: CERU)...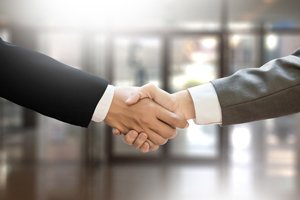 Back in March, Cerulean agreed to sell itself to Daré for $7.5 million and lay off 11 of the 19 Cerulean employees. The deal finally closed on July 20, and the newly combined company will retain the name Daré Biosciences Inc. and the ticker DARE.
Anyone who owned shares of DARE stock before market close on July 19 became owners of approximately 51% of outstanding Cerulean shares. This news significantly spiked demand for DARE stock, sending it up a stunning 809% from $0.66 to $6 on July 20.
But while the 1,039.6% gain earned by DARE stock this month may be attractive, we don't advise investing in that or any of the other penny stock gainers listed above. Since they've already seen gains in July, August might not be the best time to buy them. They might already be trading at inflated prices.
Sign up for SMS so you never miss special events, exclusive offers, and weekly bonus trades.
Buying penny stocks like these that have been ripping higher all month can be risky for investors who haven't done their homework. When looking for profitable penny stocks, conducting research into 10-K documents - which outline a firm's annual revenue, profits, and executive compensation - and quarterly earnings reports is crucial to making sure they're legitimate and profitable.
Trending: Five Pharmaceutical Penny Stocks to Watch for August 2017
But Money Morning Small-Cap Specialist Sid Riggs prefers to do the intensive research for you...
Although many of his small-cap recommendations cost slightly more than the typical penny stock cutoff of $5, they cost more for a reason. They have bigger market caps, between $300 million and $2 billion, meaning they're more financially stable than penny stocks, which typically have market caps below $300 million.
And Sid - whose recommendation from April 19 has given investors a 41.3% return since then - is recommending another top small-cap stock to buy in 2017. It's a biotech company with a strong track record of U.S. Food and Drug Administration (FDA) approval for its products. Three drugs were approved from 2010 to 2012, with one being the first of its kind sold over the counter and not requiring a doctor's prescription.
But even more impressive is this firm's incredible stretch of earnings beats. It's surpassed analyst expectations by an average of 57.6% in its last four quarterly earnings reports. According to Sid, that's a sign the big Wall Street banks underestimate the company's growth prospects, making now a great time to buy in before Wall Street catches on.
Here's our best small-cap stock to buy right now...
The Best Small-Cap Stock to Buy in 2017