Bitcoin prices have rallied 39.38% this week, climbing from an intraday low of $1,863.22 at 12:00 a.m. on July 17 to $2,597.04 today (July 25).
And one recent event is responsible for this Bitcoin price rally…
As Money Morning Bitcoin expert David Zeiler reported on July 21, there are signs of a resolution to the "two-year fight" on how to boost Bitcoin's transaction capacity.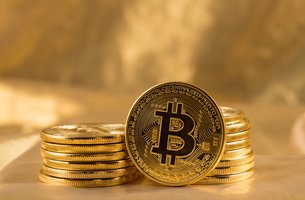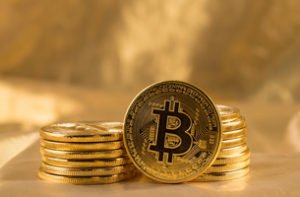 Bitcoin startup executives, cryptocurrency miners, and investors appear ready to adopt Segregated Witness (SegWit) to upgrade Bitcoin transactions.
And it helped the price of the cryptocurrency rally dramatically this week…
Bitcoin Prices Soar After SegWit Adoption
According to CoinDesk, SegWit is a long-proposed code optimization that would alter how some data is stored on the network.
Related: How to Buy Bitcoins – Your Guide to Digital Profits
Three months after SegWit activation, it would increase the network's block size from 1 MB to 2 MB, hence the nickname, "SegWit2x."
As of July 17, 43% of Bitcoin's mining power supported the adoption of SegWit2x, which fueled the Bitcoin price rally.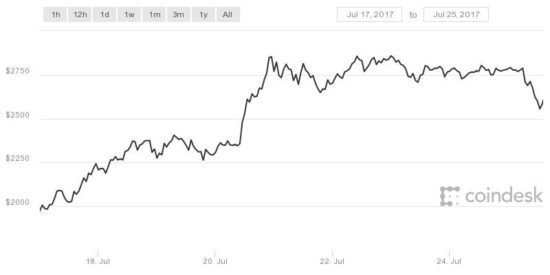 The implementation of this code can be complicated at first glance, but Zeiler has compiled a detailed report for Money Morning readers explaining how SegWit2x works. In the report, he also shares a catalyst from SegWitx2x implementation that could send the price of Bitcoin skyrocketing to $5,000 by the end of the year.
Here's everything you need to know about this potential triple-digit Bitcoin profit opportunity…
The Best Pot Stocks: After months of research, we've found the most lucrative and fastest-growing legal pot stocks in America. And for a limited time, you can get all the details for free. Learn more…
Follow Money Morning on Facebook, Twitter, and LinkedIn.