Cryptocurrency Prices Today: On Wednesday, the U.S. Securities Exchange Commission (SEC) announced it would regulate initial coin offerings (ICOs) and will consider them securities in the future.
The news suggests that the government agency views cryptocurrencies as a threat to, or part of, the future of the global financial system. While regulatory oversight may reduce the pace of ICOs and money pouring into new iterations, it could also offer a benefit to the existing pipeline of cryptocurrencies and a market worth roughly $84.5 billion.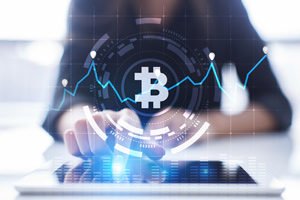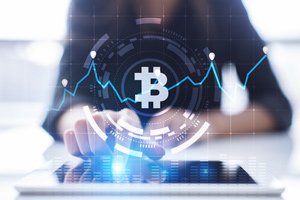 Meanwhile, shares of Advanced Micro Devices Inc. (Nasdaq: AMD) rallied 4.75% after company CEO Lisa Su projected a 23% jump in revenue this quarter thanks to increasing demand for cryptocurrency mining-capable GPUs and gaming. The company issued a positive earnings report but also said that it didn't expect that cryptocurrency mining will be a long-term driver of demand for the organization.
Below is a recap of cryptocurrency prices at 3 p.m. EDT...
Bitcoin: $2,495.45, -1.23%
Ethereum: $201.48, -0.40%
Ripple: $0.173, +0.34%
Litecoin: $41.77, +0.48%
Dash: $194.49, +0.80%
Now that we know all of today's price movements, here's what has been moving the prices of these cryptocurrencies...
Bitcoin Prices Today
Confusion has reigned over the pending split of Bitcoin between two versions of the cryptocurrency. Several exchanges have stated they will support both BTC and BCC. However, BitMEX has thrashed the pending Aug. 1 split and said it will not support Bitcoin Cash in the future. The split is similar to what happened in July 2016 when Ethereum divided into ETC and ETH. Critics argue that the Bitcoin Cash brand is just a fork aiming to capitalize on the existing success of the Bitcoin name.
Meanwhile, in Greece, authorities have arrested 38-year-old Russian national Alexander Vinnik in connection to the hacking of Mt. Gox, a now-defunct Bitcoin exchange. Vinnik has been accused of operating a $4 billion money laundering scheme while an administrator of the Bitcoin exchange BTC-e.
Bitcoin prices topped $2,600 on Wednesday morning but retreated in the afternoon. Over the last 24 hours, prices declined 1.23% and settled at a market capitalization of $41.1 billion. Total volume of trading over the last 24 hours hit 1.06 billion.
Ethereum Prices
Ethereum prices followed Bitcoin lower and dipped as low as $190 over the last 24 hours. While down 0.40%, prices edged back above $200. The cryptocurrency remained resilient in the wake of the SEC's decision to regulate ICOs. Prices had fallen roughly 9% in the wake of the announcement, but slowly began to tick back upward.
Trending: Ethereum Prices Could Rally to $500 - Here's Why
Ripple Prices
Ripple prices were up slightly as the cryptocurrency recovers from a sell-off.
Litecoin Prices
Litecoin prices have largely remained immune to large shifts in the price of Ethereum and Bitcoin over the last month. Transaction speed and mining ease have been the two primary factors that have generated attraction to Litecoin.
Litecoin traders were also reacting to news that one of its key developers has departed the project. Shaolinfry announced on Twitter Inc. (NYSE: TWTR) Tuesday that he would be departing, although no reason was provided for his immediate departure.
Dash Prices
Dash prices posted a small gain over the last 24 hours. The coin has maintained positive momentum over the last week since it received permission to unveil Dash-based applications on the Apple Store. The current market capitalization was valued just below $1.45 billion.
Up Next: The Ultimate Guide to Profiting from Bitcoin - Free Report
Follow Money Morning on Facebook, Twitter, and LinkedIn.
Join the conversation. Click here to jump to comments…
About the Author
Garrett Baldwin is a globally recognized research economist, financial writer, consultant, and political risk analyst with decades of trading experience and degrees in economics, cybersecurity, and business from Johns Hopkins, Purdue, Indiana University, and Northwestern.