Slack is not a publicly traded company yet, and Slack CEO Stewart Butterfield said in a May 4 Bloomberg interview that the Slack IPO is still "years away." Until Butterfield takes his company public, there will not be a Slack stock price.
But you don't have to wait until the Slack IPO date to profit from the communication platform…
How to Profit Before the Slack Stock IPO Date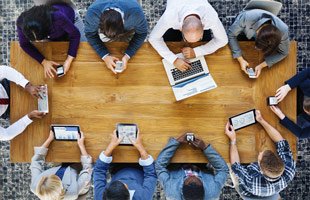 You see, Slack is a customer of an obscure service software company in Denmark. And as Slack adds new customers and grows its business, it will need to pay its tech supplier more to help Slack expand.
Since I first mentioned this company to Money Morning readers on June 20, it has climbed over 8%. In comparison, the Dow Jones Industrial Average has only climbed 0.39% during that same time frame.
Must Read: The Most Anticipated IPOs of 2017
If you missed out on those gains, that's okay. According to FactSet, one brokerage set a one-year price target of $38 per share for this company's stock. That's a potential profit of 26.37% from today's share price of around $30.
In this free report, you'll find everything you need to know about how to profit from Slack before its IPO. Read the report, right here…
Up Next: One gallon of this new "crystal fuel" could get you from New York to L.A. and back… seven times! Being hailed by many experts as energy's "Holy Grail," it's 1,693 times more powerful than the gasoline that runs your car. The mainstream investment media isn't even talking about it yet. Read more…
Follow Money Morning on Facebook, Twitter, and LinkedIn.