We've put together a list of 10 top marijuana penny stock gainers in July, which will be on our watch list as we move into August 2017. After this list, we'll show you how you can profit from Canada's upcoming cannabis legalization on July 1, 2018, which could lead to marijuana sales exploding by 400% through 2021…
| | | |
| --- | --- | --- |
| Pot Penny Stock | Current Share Price | July 2017 Return (as of July 27) |
| Green Energy Management Services Holdings Inc. (OTCMKTS: GRMS) | $0.01 | +400% |
| Marijuana Company of America Inc. (OTCMKTS: MCOA) | $0.04 | +85.7% |
| Dewmar International BMC Inc. (OTCMKTS: DEWM) | $0.01 | +45% |
| mCig Inc. (OTCMKTS: MCIG) | $0.26 | +43.1% |
| Cronos Group Inc. (OTCMKTS: PRMCF) | $1.87 | +40.6% |
| American Cannabis Co. Inc. (OTCMKTS: AMMJ) | $0.63 | +40% |
| Cannabics Pharmaceuticals Inc. (OTCMKTS: CNBX) | $1.33 | +37.4% |
| Aphria Inc. (OTCMKTS: APHQF) | $5.44 | +32.7% |
| Terra Tech Corp. (OTCMKTS: TRTC) | $0.24 | +29.9% |
| TechCare Corp. (OTCMKTS: TECR) | $0.59 | +17.8% |
NEW: Plot your course to a seven-figure weed windfall with the top pot stocks from every ecosystem – growers, edibles, dispensaries, and more. Read more…
All of the top marijuana penny stocks on the list trade on over-the-counter (OTC) exchanges. These are decentralized exchanges with less stringent regulations than more formal exchanges like the Nasdaq or New York Stock Exchange (NYSE).
Because OTC companies don't need to provide in-depth financial documents, they're often extremely risky. For this reason, we don't recommend buying any of the pot stocks on our list.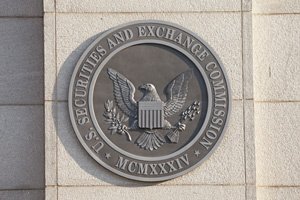 Many marijuana companies have to trade over the counter since cannabis is still illegal under federal U.S. law. That makes it much more difficult for these firms to list on the Nasdaq and NYSE, since those exchanges are federally regulated by the U.S. Securities and Exchange Commission (SEC).
Since they're listed on OTC exchanges, they can trade without being registered with the SEC. This means they don't have to submit SEC-mandated financial filings like the quarterly and annual 10-K filings. These filings outline a company's organizational structure, yearly profits, revenue, outstanding shares, and other financial data. All of this information is important in determining whether or not a marijuana penny stock is a good investment.
But Money Morning Director of Technology & Venture Capital Research Michael A. Robinson is a marijuana industry expert, with one of his pot penny stock recommendations handing investors a 52.9% return so far in 2017. His research and expertise have led him to create a plan for continued profits from the marijuana sector this year.
In fact, Michael just released a time-sensitive briefing in which he picks the five best marijuana stocks to buy that are trading on OTC exchanges. He likes these companies because they're expected to profit from Canada's nationwide plan to legalize marijuana on July 1, 2018.
Once it legalizes cannabis, Canada could see marijuana sales soar by as much as 400% to $4.5 billion by 2020.
Here's how you can access Michael's report on the best Canadian pot stocks to own today…
This New Report Shows Our Top 5 Marijuana Stock Picks for 2017