The biggest biotech news we're watching this week is a new trend that will revolutionize the $1.6 trillion biopharmaceutical sector in coming years and produce massive gains for early investors.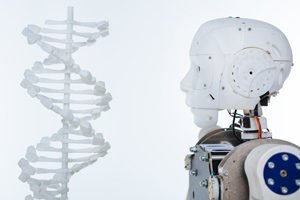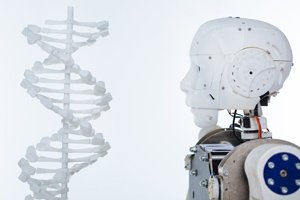 Money Morning Director of Tech & Venture Capital Michael A. Robinson calls this trend "biointelligence" because it combines biotech and artificial intelligence (AI).
Biointelligence will drastically decrease the amount of time and money companies spend developing new drugs.
And this new technology will also completely revolutionize how new drugs are developed...
Biotech News: AI Will Revolutionize How Drugs Are Developed
Currently, it takes roughly five years from the time scientists start to look for a treatment for a disease until they find a promising compound to test in the laboratory, according to Robinson.
BRILLIANT: Average Americans Are Becoming Marijuana Millionaires
After that, the process averages another 10 years and nearly $3 billion to develop a new drug, according to the biopharmaceutical research and development report by PhRMA.
But the new AI technology that is being developed by Exscientia Ltd. could drastically reduce the initial five-year discovery period. The technology could find promising compounds in just a quarter of the time it currently takes, according to the company.
"That's huge - both for patients looking for more effective treatments and for investors looking for bigger gains," said Robinson.
The technology scans drug studies to develop rules for best practices. Then, it uses big data analytics to go through nearly every small particle to find novel, project-specific compounds. The result is a list of compounds that look promising to test in the lab.
Exscientia is a privately held company, so you can't invest directly in the technology. But there are several biotech companies that have already invested in Exscientia.
One of those companies invested $285 million in Exscientia to gain access to the AI technology. It also has a vast pipeline with huge growth potential ...
This "Undervalued" Company Invested $285 Million in Exscientia
[mmpazkzone name="in-story" network="9794" site="307044" id="137008" type="4"]
While we don't know much about Sanofi SA's (NYSE ADR: SNY) investment in Exscientia, we do know the deal is worth as much as $285 million.
We also know that Sanofi is using the technology to look for "bispecific" molecules that can treat metabolic diseases like diabetes.
Bispecific molecules are compounds used to treat a disease along with an accompanying condition. In the case of diabetes, the drug might also treat heart disease. That would mean patients with both diabetes and heart disease may only need the one treatment instead of a drug for diabetes and a different one for heart disease.
This investment in Exscientia is just another reason Robinson likes Sanofi. He started recommending Sanofi stock in April for three reasons:
The company's huge drug pipeline
FDA approval of a new drug, Dupixent, in March
Annual dividend payments with a 3.4% yield
Sanofi currently has 44 drugs in various stages of development. Thirteen of them are in phase 2 clinical trials or later. The large pipeline helps protect the company from one drug failing clinical trials or not performing well once it hits the market.
The company's most recent drug, Dupixent, was approved by the FDA in March. It is the first injectable eczema treatment. Best of all, it doesn't have the cancerous side effect that some topical eczema treatments have.
Sales of Dupixent are expected to be $4.2 billion by 2022, according to EvaluatePharma. Those sales are equal to 11.5% of the company's $36.6 billion in total revenue for 2016.
Plus, the company has paid an annual dividend since 2003. The dividend is currently $1.64 (3.43%).
Despite all of this, Sanofi is still undervalued if you look at the price/earnings (PE) ratio.
PE ratio evaluates how much you are paying for the company's earnings. It is found by dividing the price per share by the earnings per share.
The PE ratio for the biotech industry is 38.8. Sanofi's is only 22.59. That means you are paying 42% less for Sanofi's earnings than you are for the biotech industry in general.
The Bottom Line: Combining AI and biotech will revolutionize how drugs are developed. Several companies are already investing in the technology, and Sanofi is one of them. This investment is just another reason why Robinson recommends buying Sanofi.
Sanofi's not the only profit play on Robinson's radar right now. He's also looking at some of the most potentially lucrative legal cannabis stocks on the market. He says it's the one industry today with the innovation and drive that reminds him of the small Silicon Valley "upstarts" he covered back in the 1980s, like Apple Inc. You can learn how to get his list of the best 30 pot stocks right here.
 Follow Money Morning on Twitter @moneymorning, Facebook, and LinkedIn.