The biggest biotech news we're watching this week is a new trend that will revolutionize the $1.6 trillion biopharmaceutical sector in coming years and produce massive gains for early investors.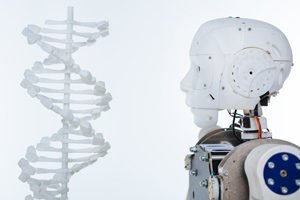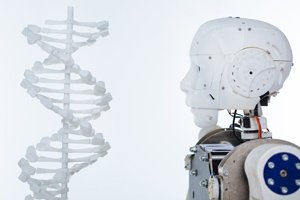 Money Morning Director of Tech & Venture Capital Michael A. Robinson calls this trend "biointelligence" because it combines biotech and artificial intelligence (AI).
Biointelligence will drastically decrease the amount of time and money companies spend developing new drugs.
And this new technology will also completely revolutionize how new drugs are developed...
Biotech News: AI Will Revolutionize How Drugs Are Developed
Currently, it takes roughly five years from the time scientists start to look for a treatment for a disease until they find a promising compound to test in the laboratory, according to Robinson.
BRILLIANT: Average Americans Are Becoming Marijuana Millionaires
After that, the process averages another 10 years and nearly $3 billion to develop a new drug, according to the biopharmaceutical research and development report by PhRMA.
But the new AI technology that is being developed by Exscientia Ltd. could drastically reduce the initial five-year discovery period. The technology could find promising compounds in just a quarter of the time it currently takes, according to the company.
"That's huge - both for patients looking for more effective treatments and for investors looking for bigger gains," said Robinson.
The technology scans drug studies to develop rules for best practices. Then, it uses big data analytics to go through nearly every small particle to find novel, project-specific compounds. The result is a list of compounds that look promising to test in the lab.
Exscientia is a privately held company, so you can't invest directly in the technology. But there are several biotech companies that have already invested in Exscientia.
One of those companies invested $285 million in Exscientia to gain access to the AI technology. It also has a vast pipeline with huge growth potential ...
This "Undervalued" Company Invested $285 Million in Exscientia