Ethereum prices today (Thursday) are flat at $203.69 (-0.57) after a rocky week of price swings. Ethereum prices traded as high as $231.78 on July 21 and as low as $196.80 on July 26.
Some investors have lost as much as 15% of their Ethereum investments this week. But in the long term, any dip in Ethereum prices could be a great buying opportunity. Several Ethereum price predictions show the digital currency trading near $500 by the end of 2017.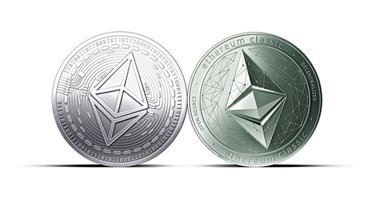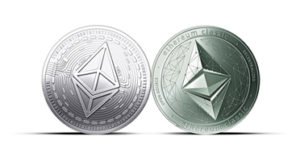 From today's price of $203.69, that's a potential profit of 145.47%. In just a bit, we will share a free and detailed report about these bold predictions.
First, here's why the price of Ethereum has been so erratic this week…
Why Ethereum Prices Are Volatile This Week
As cryptocurrency investors know, any small piece of news can move digital currency prices double digits in one day. But the biggest issue weighing down Ethereum prices this week is the debate on how to increase Bitcoin's transactions.
Even though Bitcoin and Ethereum are their own unique currency, slumping Bitcoin prices can send other crypto prices down.
Bitcoin is the largest cryptocurrency by market capitalization ($42 billion compared to $19 billion for Ethereum), so if Bitcoin prices are down, some investors panic and sell off their other digital currency holdings.
Editor's Note: Stay in the loop with the most important Bitcoin and cryptocurrency updates with our free Profit Alerts service.
Of course, this is just a short-term price movement.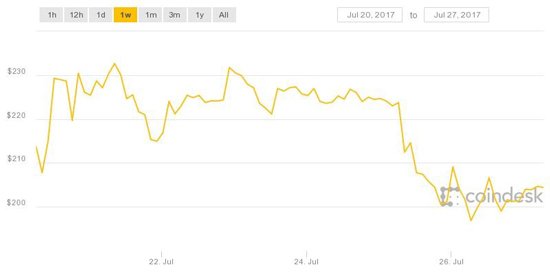 We want Money Morning readers to focus on the long-term profit opportunities from Ethereum. In this detailed report, you will learn about all the catalysts that could send the price of Ethereum skyrocketing 145% in the next five months.
You can access this free report right here.
Must Read: One gallon of this new "crystal fuel" could get you from New York to L.A. and back… seven times! Being hailed by many experts as energy's "Holy Grail," it's 1,693 times more powerful than the gasoline that runs your car. The mainstream investment media isn't even talking about it yet. Read more…
Follow Money Morning on Twitter @moneymorning, Facebook, and LinkedIn.