When buying penny stocks, it's important to follow this one easy tip we're about to show you…
That's because although penny stocks can offer quick gains, sometimes these gains come for fraudulent reasons. If a penny stock is found to be fraudulent, investors can ultimately lose money.
For example, shares of Chinese energy firm Hongli Clean Energies Technology Corp. (Nasdaq: CETC) skyrocketed 144% in one week from $1.90 on March 31 to $4.63 on April 7. CETC stock was even featured on our April 19 top penny stock gainers list.
But the Nasdaq halted trading of CETC stock when it was later found that Hongli allegedly misled investors by reporting false financial statements between Oct. 13, 2015, and April 7, 2017. Now, Rosen Law Firm – which specializes in defending investors – is filing a class-action lawsuit against Hongli for investors who bought in between those dates.
If Rosen loses the suit, CETC investors who bought shares between those dates could end up losing their initial investment. Cases like Hongli show why it's crucial for investors to learn how to tell if a penny stock is legitimate or fraudulent.
Here's our one important tip to consider when determining whether or not a penny stock is legitimate, plus our best small-cap stock to buy in 2017…
1 Tip to Follow When Buying Penny Stocks This Year
One of the most important things to do when looking at a penny stock is to closely examine the 10-K filing.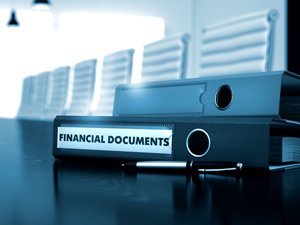 The 10-K is an annual comprehensive summary submitted to the U.S. Securities and Exchange Commission (SEC) that outlines everything about a company. It includes info on the company's financial health, revenue, earnings, revenue, history, and outstanding shares, among many other things. Since the SEC is a federal agency, firms that falsify their 10-K filings can be charged with fraud and possibly end up having their stock delisted.
Although those areas are important for assessing a company's financial health, the most important area to dig into is the "executive compensation" section located in Part III. This provides info on how the company's executives – including the CEO – are paid and details whether or not their compensation is mostly in options or cash.
If you see the CEO and other executives being compensated in stock options, it indicates they're committed to sustaining the firm's financial health. Since they're compensated in shares of the company's stock, they want the firm to keep growing so their shares become more valuable over the long term.
But if the executive compensation section shows the executives are strictly paid in cash, you should be skeptical of investing in the company. That's because it shows the executives don't have enough faith in the company's future to be paid in shares. They'll still get their salary until the company's share price hits $0 and the firm goes bankrupt.
In other words, it's very risky to invest in a company when the company's own executives don't.
Must See: Marijuana stocks are seeing triple-digit gains, and the next wave of wealth is coming. Learn how you could turn a small $100 stake into a fortune. Read more…
While the 10-K is extremely important when researching penny stocks, these documents can be up to 100 pages long. Not to mention they're typically written by the company's accountants, who use dense, technical language that can be difficult to understand.
That's why Money Morning Small-Cap Specialist Sid Riggs does the research for you.
And Sid – whose recent stock pick has given Money Morning readers a 50% return since his first recommendation on April 19 – is recommending another one of the best small-cap stocks to buy in 2017.
Sid's recommendation is a company that develops and sells medical devices. Three of its products received Food and Drug Administration (FDA) approval between 2010 and 2012 alone. In fact, one of these products is the first of its kind sold over the counter. That means the firm will have a profitable edge over other companies trying to sell a similar product – an edge that's reflected in the stock's incredible 104.9% gain so far this year.
But Sid sees the stock continuing to rally due to the firm's stunning earnings growth. Over the last four quarters, it has smashed analysts' earnings projections by an average of 57.6%.
In other words, Wall Street banks have consistently lowballed the company's profitability. That makes now one of the best times to buy the stock, before the big banks catch on.
Here's Sid's small-cap stock to buy right now…
One of the Best Small-Cap Stocks to Consider This Year