To help Money Morning readers keep track of the pot stock market, we've put together a list of three marijuana stocks to watch in August 2017. After unveiling our list, we'll also show forward-thinking investors how to profit from cannabis legalization in Canada, which will happen July 1, 2018.
| | | |
| --- | --- | --- |
| Marijuana Stock to Watch | Stock Symbol | Stock Price as of July 28 |
| Aphria Inc. | APHQF | $5.12 |
| Zoned Properties Inc. | ZDPY | $0.65 |
| MassRoots Inc. | MSRT | $0.50 |
Here's why we're watching these three pot stocks in August, plus how to profit from Canada's expected 400% marijuana sales growth next year...
Why These Are the Marijuana Stocks to Watch in August
On July 4, Aphria Inc. (OTCMKTS: APHQF) entered into a wholesale agreement to provide its subsidiary, Pure Natures Wellness Inc., with 25,000 fully grown medical cannabis plants. According to Aphria, the agreement will generate $1.2 million in revenue each quarter for a total of roughly $5 million from the 12-month contract.
The added revenue from this agreement could help APHQF's share price climb, and it could make even more deals like this one...
The Zoned Properties Inc. (OTCMKTS: ZDPY) stock price has had volatile price swings. It traded between $0.50 per share and $3.88 over the last 52 weeks. As of July 28, the ZDPY stock price is trading at $0.65 per share, near its 52-week low.
However, it could climb with a good quarter or if the company projects revenue will increase moving forward. Zoned Properties announced on July 6 it signed its first commercial lease agreement for its medical marijuana business park in Arizona. Zoned Properties will receive monthly rental payments of $1,800 for the space starting on Oct. 1, 2017.
The company will report Q2 2017 earnings on Monday, Aug. 14, 2017, after the closing bell.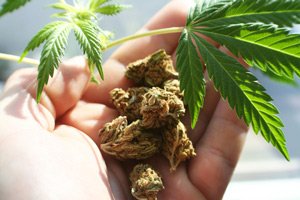 On July 6, MassRoots Inc. (OTCMKTS: MSRT) announced it acquired Odava Inc. for an undisclosed amount.
Odava is a technology platform that provides compliance and supply chain management to marijuana businesses. According to MarijuanaStocks.com, this acquisition will create one of the largest technology conglomerates in the cannabis industry.
And since MassRoots is a social media company, acquiring a logistics platform will provide MassRoots with a new revenue source.
But we aren't recommending buying these three pot stocks.
Instead, we're anticipating the pot "bombshell" that's about to hit Canada.
BREAKING: New Legislation Could Turn Tiny Pot Stocks into Millions. Click Here...
In an exclusive interview with Money Morning, pot stock expert Michael Robinson shares all the good news about Canada's pot legalization - including details on five tiny weed stocks that could potentially turn a small stake into $100,000...
Here's everything you need to know about your next profit opportunity...
Your Guide to the Top Marijuana Stocks from Every Ecosystem