The upcoming "hard fork" could drastically change the Bitcoin value overnight...
Around midnight on Aug. 1, 2017, Bitcoin will go through a hard fork, and that could potentially double the value of Bitcoin. Bitcoin prices are already climbing 1.7% as of 9:00 a.m. on July 31, 2017.
According to CoinDesk.com, a group of cryptocurrency miners and developers say a hard fork will allow Bitcoin to handle transactions faster. Currently, Bitcoin's blocks are only 1 MB, but the new blocks created in the hard fork will be 8 MB.
The miners and developers want to prove that creating bigger blocks is the best way to increase network capacity and transaction speed.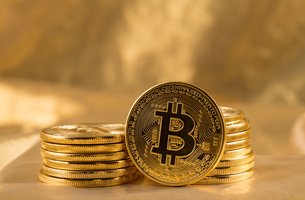 But the hard fork will also create a new cryptocurrency called Bitcoin Cash, and that has digital currency investors excited...
The Bitcoin Value Will Move as Bitcoin Cash Is Created
Sign up for SMS so you never miss special events, exclusive offers, and weekly bonus trades.
Assuming the fork goes as planned, every Bitcoin owner will receive a bonus. Bitcoin owners will get an equal amount of Bitcoin Cash.
Right now, Bitcoin Cash futures are trading for $284.46.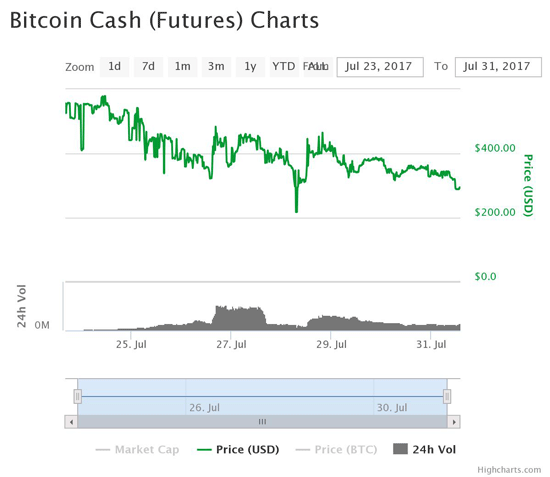 If someone owns 10 bitcoins, they could potentially sell 10 of their new Bitcoin Cash coins for $2,844 and still keep their original 10 bitcoins. According to CoinDesk.com, this could generate millions of dollars in value for traders.
However, the newly created Bitcoin Cash could also lead to rapid price swings.
"The wild card is that no one can be sure of what will happen to Bitcoin prices in the immediate aftermath of the fork," said Money Morning Cryptocurrency Expert Dave Zeiler on July 28. "Will 'classic' Bitcoin prices crash or stabilize? The path for Bitcoin Cash is even murkier."
"But we have some idea of where the Bitcoin Cash price will open," Zeiler also said.
In his detailed report, he lets Money Morning readers know what to expect after Bitcoin Cash is created and how it will affect the value of Bitcoin.
You can access this report, right here.
Tiny Company Poised for 28,700 Revenue Surge: It was a legal battle for the ages, with $97 billion hanging in the balance. And now a tiny $6 million company has won in a stunning patent verdict, setting up an explosive 28,700% revenue surge in the next 18 months. With 40 registered patents and 500 patents pending, a major announcement is imminent. Already, Bill Gates and the billionaires at Google have loaded up on this play. Click here for details...
Follow Money Morning on Twitter, Facebook, and LinkedIn.