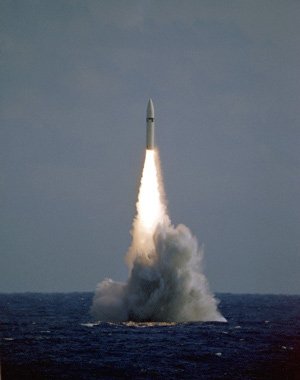 On July 20, I covered the mainstream media's mounting suspicions that North Korea would soon test a submarine-launched ballistic missile (SLBM) in the very near future. Of course, Money Morning Executive Editor Bill Patalon had already warned readers about this possibility in March.
And yesterday evening, the U.S. military observed "'highly unusual' North Korean submarine activity," as well as evidence of an "ejection test," reported The Washington Examiner.
Again, if you've been following along with Money Morning, you already saw this coming...
Bill's been writing about Pyongyang's rise to nuclear power since 2013 - at least three years before the mainstream media caught on. He believes that the U.S. Pentagon hasn't paid due attention to North Korea. Instead, our government has downplayed dictator Kim Jong Un's threats... until recently.
And Bill says that could very well be Uncle Sam's gravest mistake.
Don't Miss: Trump's Secret Weapon Set to Foil China's Master Plan
"The Pentagon's ability to be so shocked [by North Korea's weapons advancements] is a major concern in and of itself," Bill said back in March. "That wouldn't be the case if Washington had consistently been paying better attention to Pyongyang's developments all along."
Indeed, it seems as though the U.S. military has just recently started to play catch-up, testing its various antimissile defense systems (the THAAD and the GMD) based on U.S. mainland and in South Korea.
North Korea just made another step toward SLBMs.
And Bill knows just how to profit from these developments. You see, Bill doesn't just keep his readers informed; he shows them how to turn that information into profits.
Just on July 21, he reminded readers to keep an eye on Lockheed Martin Corp. (NYSE: LMT) and Boeing Co. (NYSE: BA) - the companies responsible for the THAAD and the GMD. Bill first recommended Lockheed Martin in 2016, when it was trading at $218.00. It has since risen 34% to a $292.83. As for Boeing, Bill initially recommended it in 2011, and the stock has since grown from $61.92 to $241.86 – a 290% increase!
And as the most recent news of North Korea's increasing aggression rolls in, the profit potential of Bill's already sterling defense stocks only grows.
What North Korea's 'Ejection Test' Means for You
We mentioned that North Korea engaged in an "ejection test" last evening, coupled with unusually high submarine activity. So what does that mean?
An ejection test examines a missile's "cold-launch system," which uses high-pressure steam to propel a missile out of the launch canister into the air before its engines ignite. This allows the missile to be launched from a submarine or submersible, because the flame and heat kicked off from a missile ignition don't harm the vessel or the nearby launch equipment.
In short, North Korea just made another step toward SLBMs.
This technology amplifies the threat to the United States, because North Korea could literally move their launch point thousands of miles closer to U.S. shores, dramatically increasing the number of targets they could strike.
Continue to receive up-to-the-minute developments on the "Asian arms race" by signing up for the "China and All Asia Alerts" Profit Alert here...
And if you are looking for ways to protect - and even grow - your investments amidst this turmoil, we encourage you to follow Bill's subscription service Private Briefing...
Follow Money Morning on Twitter @moneymorning, Facebook, and LinkedIn.
Related Articles:
Washington Examiner: U.S. Detects North Korea Committing 'Highly Unusual' Submarine Activity: Report
Money Morning: Here Are Your Two Best North Korean Crisis Plays
Money Morning: How Does North Korea Make Money?