Money Morning Chief Investment Strategist Keith Fitz-Gerald told readers when Snap Inc. (NYSE: SNAP) went public that it was the "worst IPO [he's] ever seen."
While the ability to buy into a "hot IPO" this week at a seemingly bargain price may look like a good deal, we think investors should still avoid the stock at all costs.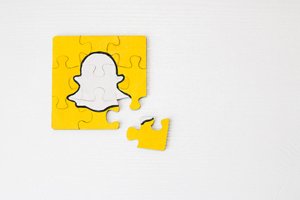 Snapchat stock was doomed from its birth as a public company. Since SNAP stock debuted on March 2, it has faced increasing competition from Facebook Inc. (Nasdaq: FB), a $2 billion-plus loss in its first earnings report, and a sliding stock price.
And this week, Snap stock faces yet another challenge as its "lock-up period" is expiring.
When a company issues shares to the public, employees and other insiders are initially prohibited from selling their shares. This theoretically adds a bit of stability to the young stock as it prevents wholesale dumping of shares at the outset.
But all that changed this week as insiders are getting their first chance to sell.
Snap's lock-up expiration totals about six times its IPO float. Think about what that means. Right now, there is a potential supply of shares that can hit the market that dwarfs what is already out there. The current turnover in the stock cannot possibly absorb it all without a huge decline in price as the market tries to restore equilibrium.
Urgent: An $80 billion cover up? Feds use obscure loophole to threaten retirees... Read more...
Let's put some numbers on this.
Some estimates forecast that 957 million shares of Snapchat stock could hit the market as insiders sell. Compare that to the average daily trading of 18 million shares. It would take 53 days to work all of that supply into regular stock trading. That's more than 10 trading weeks! In the last 10 weeks alone Snap stock lost 38% of its already depressed value. That is not a trend you want to ride.
And that's not the only problem for Snapchat stock in 2017...
Problems Are Only Mounting for Snapchat Stock in 2017