Anxious investors are wondering what the Airbnb stock ticker will be when the company goes public. Since the company's market debut probably won't happen until the end of 2017 or even Q1 2018, there is no way of knowing what symbol they will choose.
But the Airbnb IPO could be scheduled earlier than anticipated, and we had to make sure our readers were prepared…
What We Know Before the Airbnb Stock Ticker Is Released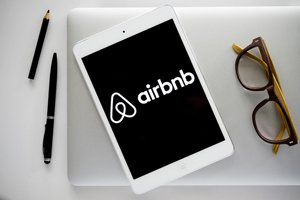 Airbnb began in 2008 with the unique concept that people should be able to rent extra space out in their homes to make some cash. It has since grown into a global enterprise valued at over $30 billion, according to Forbes.
As of 2017, Airbnb has more than 3 million listings in 191 countries around the world. "Guests" can find a wide range of lodgings to rent, from a room in a tree house to an entire island.
The company earns revenue by collecting a service fee from each listing on its website. Both guests and hosts pay a service fee to use the website, with guests paying a fee that ranges from 6% to 12% of the booking value.
Must Read: The Most Anticipated IPOs of 2017
Because the company is private, we won't know how much money Airbnb makes until they fill out paperwork with the U.S. Securities and Exchange Commission (SEC).
But we have a comprehensive guide to help Money Morning readers know whether buying Airbnb is a good investment.
You can access this free and exclusive guide right here to learn more about how the company makes money, its valuation, and whether you should buy Airbnb stock when it goes public.
Here's everything you need to know about investing in Airbnb…
Up Next: One gallon of this new "crystal fuel" could get you from New York to L.A. and back… seven times! Being hailed by many experts as energy's "Holy Grail," it's 1,693 times more powerful than the gasoline that runs your car. The mainstream investment media isn't even talking about it yet. Read more…
Follow Money Morning on Twitter, Facebook, and LinkedIn.