Marijuana stocks have been on our radar since November 2016, as 29 states and the District of Columbia now have some form of legalized medical marijuana laws, and nine states have legalized recreational marijuana.
Legalization is making investing in the cannabis industry less taboo for previously skeptical investors. And in the list below, you can see some of the most popular penny stocks on the market.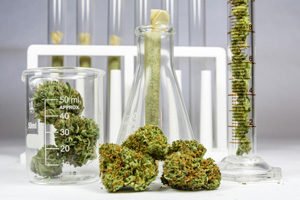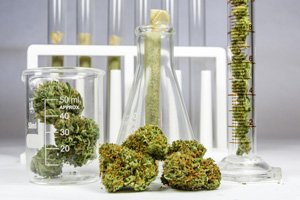 Now, most of these are marijuana penny stocks. Penny stocks are known for volatile price swings, and penny stocks should never represent a large part of an investment portfolio.
These cannabis stocks aren't recommendations, either. Rather, it's a list of companies we often cover in the cannabis industry that we feel our readers need to know about. If marijuana becomes legal at the federal level, you will want to have already had these companies on your radar.
| | | |
| --- | --- | --- |
| Company | Stock Symbol | 52-Week Range |
| American Cannabis Co. Inc. | AMMJ | $0.09-$2.10 |
| Cannabis Sativa Inc. | CVSI | $0.19-$0.99 |
| Earth Science Tech Inc. | ETST | $0.30-$3.95 |
| Grow Condos Inc. | GRWC | $011.-$2.00 |
| Lexaria Bioscience Corp. | LXRP | $0.09-$0.70 |
| MassRoots Inc. | MSRT | $0.38-$1.18 |
| Mountain High Acquisitions Corp. | MYHI | $0.01-$0.90 |
| Nemus Bioscience Inc. | NMUS | $0.24-$1.80 |
| Zoned Properties Inc. | ZDPY | $0.50-$3.88 |
| Zynerba Pharmaceuticals Inc. | ZYNE | $8.25-$25.95 |
Today, we also wanted to provide Money Morning readers a way to invest in the marijuana market that isn't a high-risk investment.
I asked Money Morning Director of Technology & Venture Capital Research Michael A. Robinson if there's a safer way to play the booming $6.7 billion North American cannabis industry, and his answer will surprise you.
The pick sounded unorthodox at first, as most investors wouldn't consider this a marijuana stock. But I quickly realized why Robinson recommended this profit opportunity.
This company is using its tech expertise to help regulate the cannabis industry, and it will make its money without ever having to grow or sell plants.
In the next 12 months, two financial research firms believe the stock price will climb 24.29%. Yes, we know that may not be as big a profit opportunity as cannabis penny stocks, but this is also a much safer way for risk-averse investors to make money from the sale of cannabis.
Best of all, that nearly 25% profit doesn't include the $0.39 dividend (2.15% yield) the company pays its shareholders.
The Best Pot Stocks: After months of research, we've found the most lucrative and fastest-growing legal pot stocks in America. And for a limited time, you can get all the details for free. Learn more...
Here's more on one of the safest profit opportunities in the cannabis industry you can invest in today...
This Is One of the Safest "Marijuana Stocks" to Own Right Now
[mmpazkzone name="in-story" network="9794" site="307044" id="137008" type="4"]
Microsoft Corp. (Nasdaq: MSFT) is one of the best-known tech companies in the world.
I know what're you're thinking: Microsoft is a tech giant. Over 400 million devices run Windows 10, and Microsoft Office has been downloaded 340 million times on iPhones, iPads, and Android devices.
Microsoft is also a leader in the cloud computing market, with $6.7 billion in revenue from its Azure cloud service in Q3 2017.
"I think 2017 is going to be the year where things really pull together," Robinson said on CNBC World on Jan. 4, 2017.
And it's because of its advanced cloud technology that MSFT will help investors profit from marijuana without the speculative risk of a penny stock.
In June 2016, cannabis compliance firm KIND Financial partnered with Microsoft to run its software through Microsoft's cloud.
KIND uses technology to track marijuana plants from "seed to sales." Cannabis growers will register each plant they grow with the state government, as well as the sale of each marijuana bud from the plant.
This ensures dispensaries are compliant with local and state laws, and the need for KIND services is only going to increase as states legalize marijuana. It's a matter of "when," not "if," the United States completely legalizes medical marijuana, as 29 states and the District of Columbia have some form of legal marijuana laws.
And as local governments turn to KIND to help regulate the cannabis industries in more states, KIND's cloud computing needs from Microsoft will expand.
There is no information on Microsoft's revenue from KIND. But by 2018, MSFT expects to generate $20 billion in commercial cloud revenue alone.
And because of Microsoft's long list of products and services, Griffin Securities and Piper Jaffray are bullish on the MSFT stock price.
In the next 12 months, both project the MSFT stock price will climb to $90 per share. From the opening price of $72.41 on Aug. 4, that's a potential profit of 24.29%.
On top of that projected price climb, Microsoft stock also pays a dividend of $0.39 per share, which is a yield of 2.15%.
The Bottom Line: Most marijuana stocks are penny stocks, and penny stocks are notorious for volatile price swings. The best way to profit from the cannabis sector is to buy shares of MSFT. As more states legalize marijuana, companies and states will need to use compliance software, helping Microsoft gain even more clients.
Editor's Note: One of the fastest-growing tech investment segments is... cannabis? Yes, you read that right. A high-tech approach to cultivating this ancient plant - that's already legal to use in more than half of the 50 states - is generating a multibillion-dollar investment opportunity for early investors. Click here to find out more, including how you can get your copy of Michael Robinson's Roadmap to Marijuana Millions. Packed with more than 30 great companies to buy, it's fast becoming "the weed investor's bible." Check it out...