Marijuana stocks have been on our radar since November 2016, as 29 states and the District of Columbia now have some form of legalized medical marijuana laws, and nine states have legalized recreational marijuana.
Legalization is making investing in the cannabis industry less taboo for previously skeptical investors. And in the list below, you can see some of the most popular penny stocks on the market.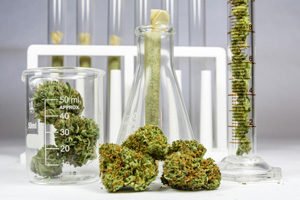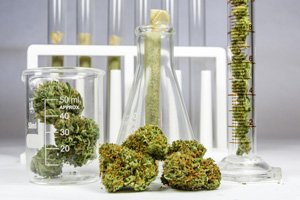 Now, most of these are marijuana penny stocks. Penny stocks are known for volatile price swings, and penny stocks should never represent a large part of an investment portfolio.
These cannabis stocks aren't recommendations, either. Rather, it's a list of companies we often cover in the cannabis industry that we feel our readers need to know about. If marijuana becomes legal at the federal level, you will want to have already had these companies on your radar.
| | | |
| --- | --- | --- |
| Company | Stock Symbol | 52-Week Range |
| American Cannabis Co. Inc. | AMMJ | $0.09-$2.10 |
| Cannabis Sativa Inc. | CVSI | $0.19-$0.99 |
| Earth Science Tech Inc. | ETST | $0.30-$3.95 |
| Grow Condos Inc. | GRWC | $011.-$2.00 |
| Lexaria Bioscience Corp. | LXRP | $0.09-$0.70 |
| MassRoots Inc. | MSRT | $0.38-$1.18 |
| Mountain High Acquisitions Corp. | MYHI | $0.01-$0.90 |
| Nemus Bioscience Inc. | NMUS | $0.24-$1.80 |
| Zoned Properties Inc. | ZDPY | $0.50-$3.88 |
| Zynerba Pharmaceuticals Inc. | ZYNE | $8.25-$25.95 |
Today, we also wanted to provide Money Morning readers a way to invest in the marijuana market that isn't a high-risk investment.
Sign up for SMS so you never miss special events, exclusive offers, and weekly bonus trades.
I asked Money Morning Director of Technology & Venture Capital Research Michael A. Robinson if there's a safer way to play the booming $6.7 billion North American cannabis industry, and his answer will surprise you.
The pick sounded unorthodox at first, as most investors wouldn't consider this a marijuana stock. But I quickly realized why Robinson recommended this profit opportunity.
This company is using its tech expertise to help regulate the cannabis industry, and it will make its money without ever having to grow or sell plants.
In the next 12 months, two financial research firms believe the stock price will climb 24.29%. Yes, we know that may not be as big a profit opportunity as cannabis penny stocks, but this is also a much safer way for risk-averse investors to make money from the sale of cannabis.
Best of all, that nearly 25% profit doesn't include the $0.39 dividend (2.15% yield) the company pays its shareholders.
The Best Pot Stocks: After months of research, we've found the most lucrative and fastest-growing legal pot stocks in America. And for a limited time, you can get all the details for free. Learn more...
Here's more on one of the safest profit opportunities in the cannabis industry you can invest in today...
This Is One of the Safest "Marijuana Stocks" to Own Right Now