The Dow Jones news today is highlighted by the July jobs report, in which the U.S. Department of Labor reported that the U.S. economy added 209,000 new jobs last month. Economists expected that non-farm employers had added roughly 189,000 during the month. The agency also reported that the official unemployment rate had fallen to 4.3%.
Here are the numbers from Thursday for the Dow, S&P 500, and Nasdaq:
| | | | |
| --- | --- | --- | --- |
| Index | Previous Close | Point Change | Percentage Change |
| Dow Jones | 22,026.10 | 9.86 | +0.04% |
| S&P 500 | 2,472.16 | -5.41 | -0.22% |
| Nasdaq | 6,340.34 | -22.3 | -0.35% |
Now here's a closer look at today's most important market events and stocks, plus Friday's economic calendar.
The Five Top Stock Market Stories for Friday
This morning's jobs report added fresh perspective to the momentum of the U.S. economy. In addition to the positive job growth, the Department of Labor also said average hourly wages increased by 2.5%. While both of these indicators are ticking in the right direction for American workers, the report comes at a time when Washington gridlock is wearing on the U.S. economic outlook. U.S. President Donald Trump had promised economic policies that would spur U.S. economic growth at a rate above 3%. However, gridlock and inaction have prevented tax reform, infrastructure spending, and healthcare repeal.
Trending: The 7 Best Dividend Stocks to Buy in 2017
Bad news for opponents of the Affordable Health Care Act, also known as Obamacare. One of the nation's top healthcare executives warned that the stability of the healthcare industry will unravel if Obamacare is repealed. Aetna Inc. (NYSE: AET) CEO Mark Bertolini said Thursday that Congress must engage in a bipartisan fix to improve the existing law. He also shrugged off suggestions that a single-payer system would be a better system for the United States.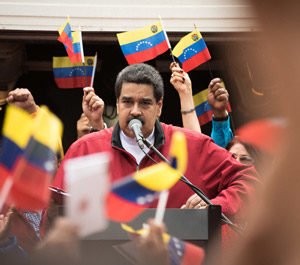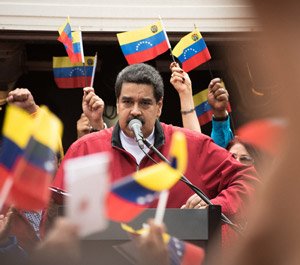 Markets are still trying to make sense of one of the worst economic collapses in modern history to ever end in a dictatorship. Last week, Venezuelan President Nicolas Maduro orchestrated a sham election that provided even greater consolidation of power. In the most oil-rich nation with some of the most productive soil in global agriculture, Venezuela's energy industry is bankrupt and its fields are fallow as socialism has failed again. While U.S. sanctions are now inevitable on Venezuela, Money Morning Global Energy Strategist Dr. Kent Moors says a rare opportunity is emerging for investors. Oil prices are likely to tick higher due to these developments. Here's how you can profit.
Things keep getting better for investors of Apple Inc. (Nasdaq: AAPL). The stock hit an all-time high yesterday after the company easily beat Wall Street earnings expectations this week. But you know who is celebrating Apple's incredible run even more than CEO Tim Cook? Warren Buffett and Berkshire Hathaway Inc. (NYSE: BRK.A), which continues to look more and more impressive as its big bet on Apple gave them gains of $1 billion in a single day.
Crude oil prices were on pace for a weekly loss despite the fact that Brent crude is back above $51.00 per barrel. Concerns about rising exports from OPEC nations are again wearing on trader sentiment. Both WTI crude and Brent crude are off more than 1% over the last four trading sessions. Rising exports from Nigeria and Russia remain a critical factor in prices heading into the later summer months. The WTI crude oil price today dipped 0.1%, while Brent crude fell 0.1%.
Four Stocks to Watch Today: YELP, SNAP, GOOGL, ADP
Shares of Yelp Inc. (NYSE: YELP) surged nearly 22% in premarket hours after the company reported a surprise profit in the second quarter and announced a deal to sell its Eat24 delivery franchise to GrubHub Inc. (NYSE: GRUB). Shares of GRUB fell more than 1% on news of the deal. Earlier this week, GrubHub announced a similar deal to purchase OrderUp, another online delivery company, from Groupon Inc. (Nasdaq: GRPN).
Shares of Snap Inc. (NYSE: SNAP) continue to be an embarrassment to IPO underwriters everywhere. The social media giant has been trading under its $17 IPO price in the wake of the end of its lock-up period. But shares are moving higher today after TechCrunch announced Alphabet Inc. (Nasdaq: GOOGL), the parent company of Google, reportedly made an offer to buy Snap at a valuation of $30 billion. That might have been a good idea given the company's market capitalization right now is worth roughly $15 billion. Despite the news, investors should avoid Snap Inc. The firm may never run a profit this decade and speculating on acquisitions is always a dangerous game.
Shares of payroll-processing giant Automatic Data Processing LLC (Nasdaq: ADP) added more than 2.3% in premarket hours after news broke that activist investor Bill Ackman is aiming to shake up the company. Reports indicate Ackman's fund, Pershing Square Capital, is trying to gain control of the company by seeking five board nominations at the company's annual shareholder meeting. The hedge fund is also trying to replace CEO Carlos Rodriguez.
Friday's U.S. Economic Calendar (all times EDT)
July Jobs Report at 8:30 a.m.
International Trade at 8:30 a.m.
Baker-Hughes Rig Count at 1 p.m.
Treasury STRIPS at 3 p.m.
This "Secret" Helped Transform Two Teachers into Millionaires: Donna and Dave R. were both teachers in Boston. But today they're retired millionaires who are also earning $10,000 a month in income. Their secret? Much of their wealth is due to a Great Depression-era "program" most have no idea exists. Learn more…
Follow Money Morning on Facebook, Twitter, and LinkedIn.
Join the conversation. Click here to jump to comments…
About the Author
Garrett Baldwin is a truly self-made, 38-year-old Mensa millionaire with four degrees from the nation's top universities: Northwestern, Johns Hopkins, Purdue, and Indiana University. His biggest accomplishment, however, is his Quantum Loop invention - a trading technology that completely changed his life. Thanks to his unique career path in "competitive intelligence," Garret was inspired by a radar system used by the military to develop his Quantum Loop. It is the first known innovation that can both time the market and an individual stock simultaneously. After eight years of rigorous backtesting and countless successful trades, the rest is history. He's now a millionaire living in one of the richest ZIP Codes in America. Garrett's also a best-selling author, inspiring thousands of people to pursue and achieve their own financial goals. When Garrett isn't busy trading and writing, he's lounging with his wife and child on the beach outside his home in Naples - or globetrotting as inspiration for his next investing invention.