No one knows precisely when the next stock market crash will hit, which is why they can be so devastating. But buying shares of strong, resilient companies can help stabilize your portfolio if the worst happens…
A stock market crash in 2017 might not be on the minds of investors right now. The broad market averages are doing very well this year. The Dow is up 11.3% on the year and just hit its all-time high of 22,000. The S&P 500 is up 10.6% year to date (YTD), and the Nasdaq is up 18% in 2017. The Nasdaq and S&P just hit their record highs last week (July 26).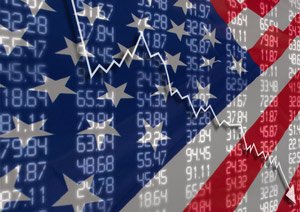 These gains are nothing new either. Since the recovery from the 2008 financial crisis began in March 2009, the Dow is up over 200%, its second-longest bull market ever.
Must See: This Great Depression-Era "Secret" Helped Transform Two Teachers into Millionaires. Read more…
But no market goes up forever. While we can't predict the timing of a market crash or even a market correction, it's always a good idea to plan ahead.
That's why we want to show you some of the best stocks to own during a stock market crash. Even though stocks are up, there are some stock market crash warning signs…
The Latest Stock Market Crash Warning Signs
We aren't making a stock market crash prediction, and one is still unlikely, but there are some signs investors should be aware of…
First, a period of historically low interest rates helped boost stock prices. And the era of low interest rates is coming to an end.
In 2008, the U.S. Federal Reserve cut interest rates from over 5% in 2007 to 0.25% by the end of 2008. The federal funds rate had never dropped below 1% before, yet it would remain that low until just this year. After hiking rates three times in the last two years, interest rates are now at 1.25%, the first time they've gone over 1% since 2008.
The Fed kept rates this low to stimulate the economy. They reasoned that if borrowing was cheap with low interest rates, companies would be more willing to take on debt and expand, which would grow the economy.
Instead, publicly traded companies used the easy borrowing terms to repurchase shares of their own stock.
Public companies borrowed more than $1.9 trillion in the 2008-2016 period. At the same time, they repurchased $2.1 trillion of their own shares. These "share buyback programs" helped fuel the Dow's dramatic rise.
That leads us to our next warning sign…
Must Read: Five Double-Digit Dividend Plays to Secure Your "Second Salary"
Second, stocks might be at record highs, but they could be overvalued.
While the Dow is up 212% since March 2009, corporate profits are only up 100% in the same amount of time. That's a sign stock prices are outpacing corporate growth.
And this is translating into stocks trading well above their values.
According to the Shiller price/earnings (P/E) ratio – a standard measure of valuation in the stock market – stocks are trading at historically high valuations. The current Shiller P/E ratio is 30.3, 82% above its historical average.
In comparison, the Shiller P/E ratio hit a high of 27.4 in 2007, just before the 2008 stock market crash began.
These warning signs show us that even though stocks are soaring, there's still good reason for investors to plan for the worst-case scenario, including a market crash.
Fortunately, we're here to help.
These are some of the best stocks to own during a stock market crash, and they can even help you turn a financial crisis into a profit opportunity…
The Best Stocks to Own During the Next Stock Market Crash