Today, we've compiled a list of the 10 biggest penny stock gainers of August 2017 so far. After the list, we'll also give you one of the best small-cap stocks to buy this year, courtesy of Money Morning Small-Cap Specialist Sid Riggs…
| | | |
| --- | --- | --- |
| Penny Stock | Share Price | August 2017 Gain (as of Aug. 7) |
| Technical Communications Corp. (Nasdaq: TCCO) | $6.19 | +49.2% |
| Pacific Biosciences of California (Nasdaq: PACB) | $4.48 | +37.4% |
| Medical Transcription Billing Corp. (Nasdaq: MTBC) | $1.69 | +30.6% |
| Westmoreland Resource Partners LP (NYSE: WMLP) | $3.19 | +29.7% |
| China Finance Online Co. (Nasdaq ADR: JRJC) | $1.79 | +26.1% |
| CareDx Inc. (Nasdaq: CDNA) | $1.38 | +25.4% |
| Viewray Inc. (Nasdaq: VRAY) | $5.14 | +25.2% |
| DryShips Inc. (Nasdaq: DRYS) | $1.35 | +25% |
| Marinus Pharmaceuticals Inc. (Nasdaq: MRNS) | $2.33 | +24.6% |
| Ion Geophysical Corp. (NYSE: IO) | $4.41 | +24.2% |
Special Report: Cannabis Is the Gold Rush of the 21st Century – 30 Stocks to Invest in Now. Read more…
The top penny stock of August so far has been Technical Communications Corp., which provides encryption and security services that protect data transmitted between phones, radios, and other devices. Shares of TCCO stock are up 49.2% this month and 17.9% today alone ahead of the firm's Q2 earnings release tomorrow (Tuesday, Aug. 8).
In addition to TCCO's 49.2% return, every other penny stock on the list has gained at least 24.2% so far this month. These double-digit gains over the course of just five sessions show why investors are always looking for the next penny stock winner.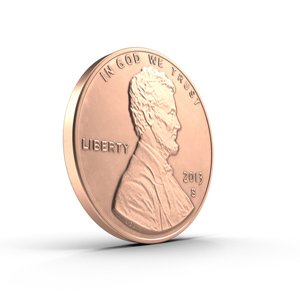 While these gains are noteworthy, we don't recommend buying any of the top penny stocks on the list. They've already seen double-digit returns and are trading at inflated prices. Buying in at these high prices now could set you up for a loss.
Investing in penny stocks like these top performers is risky if you don't do the right amount of financial research. Looking at a company's annual 10-K filings – which summarize its revenue, losses, and executive compensation, among other important details – and digging through recent quarterly filings is paramount to making sure the company is healthy enough to invest in.
However, we know this research can be intense and time-consuming. After all, 10-K filings can be over 75 pages long. For example, the 2016 10-K submitted by Pacific Biosciences of California – the second best-performing penny stock of August so far – was 77 pages long.
That's why Sid does this research for you and gives you his picks for the best small-cap stocks to buy…
Today's recommendation is a direct play on one of the fastest-growing markets in the world – the Chinese auto market. From 2013 to 2016, China's auto sales surged 45%. That crushed sales from the United States and European Union, which only increased 12.45% and 22.9%, respectively, over the same period.
Here's Sid's newest recommendation…
One of the Best Small-Cap Stocks to Buy in 2017