We're still waiting for a definitive Lyft IPO date, but CEO Logan Green has struck a strategic partnership with Taco Bell that could make Lyft stock a more appealing investment for retail investors.
According to a July 25 New York Times report, Lyft users can request rides with the Lyft app that include a stop to a Taco Bell drive-through between 9:00 p.m. and 2:00 a.m.
Video
Lyft and Taco Bell Join Forces
It will appear as "Taco Mode" in the app, and the duo has tested the service over the last two weeks in Newport Beach, Calif., before the program expands nationwide in 2018.
Deals like this could help Lyft sign up new users and increase revenue before the Lyft public offering…
Lyft to Take You to Taco Bell?
According to NYT, Lyft's CMO, Melissa Waters, said there's a lot of confusion on whether Lyft passengers can ask their drivers to stop for food during trips.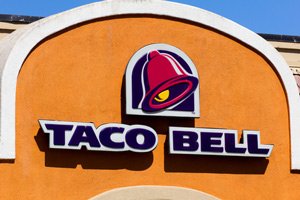 Waters said through the Lyft-Taco Bell partnership, Lyft is encouraging its customers to pick up meals on their rides.
Taco Bell will not pay Lyft for the partnership, and because of the uniqueness of this deal, we don't have any projections on how this will increase revenue for either company.
However, it could still help Lyft win over new customers…
This is essentially a giant marketing ploy, creating more brand awareness for Lyft. According to a December 2015 Statista study, 51% of U.S. respondents had heard of ride-hailing services but had not used one. Additionally, 33% had not heard of ride-hailing services like Lyft or Uber.
The Best Pot Stocks: After months of research, we've found the most lucrative and fastest-growing legal pot stocks in America. And for a limited time, you can get all the details for free. Learn more…
This partnership could increase Lyft's brand awareness, and providing drive-through food options could attract more customers. That could lead to more rides, which could increase revenue.
Eventually, more fast food chains could partner with Lyft if the Taco Bell deal is successful.
It's an innovative marketing strategy, but does this deal make Lyft stock worth owning?
In our free and exclusive Lyft Stock & IPO Guide, we provide Money Morning readers with everything they need to know before the Lyft IPO date, including:
How Lyft Works
Lyft's Biggest Competitors
When Lyft Could Go Public
We'll also show you how to buy Lyft stock, but more importantly, we'll tell you whether you should buy it.
You can find this free and exclusive guide, right here.
Editor's Note: One of the fastest-growing tech investment segments is… cannabis? Yes, you read that right. A high-tech approach to cultivating this ancient plant – that's already legal to use in more than half of 50 states – is generating a multibillion-dollar investment opportunity for early investors. Click here to find out more, including how you can get your copy of Michael Robinson's Roadmap to Marijuana Millions. Packed with more than 30 great companies to buy, it's fast becoming "the weed investor's bible." Check it out…
Follow Money Morning on Twitter, Facebook, and LinkedIn.