Today, we're bringing you an exclusive, post-IPO interview with Cision Ltd. (NYSE: CISN) CEO Kevin Akeroyd.
Before we get to the interview, we want to be clear that this isn't a recommendation to buy Cision stock. As always, you should thoroughly vet all investing opportunities and buy stocks that fit your long-term investing goals.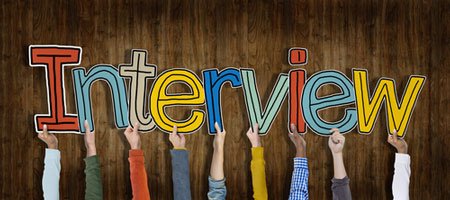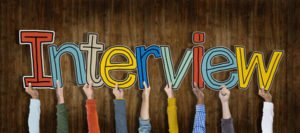 But we still wanted Money Morning readers to receive direct insight from a CEO on why his company went public and how he plans to use the funds raised. Money Morning Members who are signed up for our free-profit alert service know we are constantly updating them on the biggest news and profit takeaways in the IPO market.
Today, we're bringing you direct and exclusive insight from someone closely involved with the IPO process…
Akeroyd's company went public on June 30, 2017, and the CISN stock price has climbed 9.45% as of Aug. 7.
Cision is a leading global provider of cloud-based software that empowers marketing communications and earned media professionals to identify key influencers, craft and distribute strategic content, and measure the meaningful impact of a campaign.
Mr. Akeroyd discussed why his company chose to go public right now, what he plans to do with the funds raised from the Cision IPO, the goals he hopes to achieve, and the role technology plays in his business.
Jack Delaney: Why did your company decide this was the right time for an IPO?
Kevin Akeroyd: Communications/public relations/earned media function is in dire need of tech-enabled innovation, and Cision is the leading global partner to these professionals providing the enabling data, tech, and measurement they seek. By going public, Cision was able to raise the capital as well as get access to public markets' capital, to accelerate investments in innovation on behalf of our customers worldwide.
JD: What does your company plan to do with the funds raised from the public offering?
KA: Accelerate innovation in our solutions for our clients materially. In many areas, but most importantly:
Cision ID – individual level end-user audience data, providing the ability to finally close the loop and deliver real business results measurement and revenue attribution for PR and earned media.
Cision Influencer Graph – scoring and identification of millions of influencers and what types of audiences they influence across what types of products, services, and content.
Cision Connect – integrating the leading earned media and communications platform into the leading paid media, owned media, commerce, and analytics systems that our clients have already invested in. This will enable clients to integrate earned media into the customer journey and measure the impact and amplification that earned media and PR efforts have on the larger paid and owned media budgets.
Expansion of our already industry-leading global capabilities so we can further our lead in being the only true global platform and services provider for communications, public relations, and earned media professionals.
JD: We emphasize to Money Morning readers that the road to wealth is paved by tech. Could you provide our readers with more details on how your company is using advanced analytics, big data, and new technology to not only help your clients but to increase Cision's revenue?
KA: Cision ID is Big Data – in the form of detailed audiences, behavior, engagement, conversion, and purchasing data of hundreds of millions of users and their interactions with millions of earned media, PR and communications assets from tens of thousands of Cision brand customers. For the first time in history, this data allows communications, public relations, and earned media professionals to have the same business value attribution and true measurement capabilities that commerce, CRM, and paid and owned media have had for years.
Cision's real-time analytics and insights help not only monitor data and highlight what's going on with a company's brand, reputation, credibility, public perception, and ROI on earned media investments in their customer and influencer audiences, but also helps guide business decisions and impact the bottom line.
JD: Do you have any specific milestones or goals you would like for your company to accomplish within the next 12 months?
KA: Aside from the obvious financial commitments we have made to our investors, we have a number of goals surrounding the Cision Communications Cloud, including increasing adoption, the number of Cision ID profiles, the number of integrations and other product/solution-oriented benchmarks, as well as CSAT, NPS and other customer success goals.
JD: For anyone interested in Cision as a long-term investment, what is the number one thing you would want them to know about your company?
KA: Cision is to the communications/earned media industry what Salesforce CRM is to sales/service, Oracle ERP is to finance, Workday HCM is to HR, and Adobe MC is to marketing/advertising. These companies have created immense value for their investors and customers – Cision is next!
These Trade Recommendations Are CRUSHING the Market
 Since April 28, Shah Gilani's Zenith Trading Circle recommendations have outperformed every investment on the market, with an average closeout gain of 83% (including partial plays).
In fact, one of his last trade recommendations closed out for a 995% win. And he's got seven more trade recommendations lined up right now.
So if you're not making gains like this… you could be cheating yourself out of tens of thousands of dollars.
To learn how to get in on this yourself, click here…
Follow Money Morning on Twitter @moneymorning, Facebook, and LinkedIn.