The very first "rule" in my Tech Wealth Blueprint holds that "great companies have great operations." As we've seen, great operations require great leaders.
Now, they don't necessarily have "rock star" CEOs with name recognition like Elon Musk or Mark Zuckerberg, but they do have competent and experienced leaders with the unique vision and wherewithal to outlast global, political, and economic upheaval on the way to making their product or service "indispensable" for billions of consumers.
The kinds of leaders who can reshape the world.
That's the kind of leader – and the kind of company, of course – I'm going to fill you in on today. You might not be familiar with him; he's not as recognizable as Elon Musk or Mark Zuckerberg…
…but I'll put him (and his 300-year plan) up against those Silicon Valley greats any day of the week.
The Persistence of Vision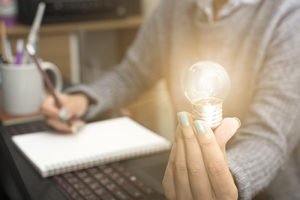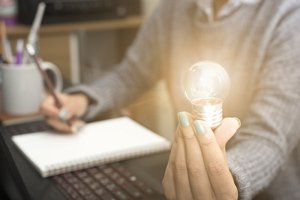 The FANG companies have all found outrageous success based on their dominant approach to the individual tech trends of the 21st century – Facebook and social media, Apple and mobile miniaturization, Netflix and media streaming, and, last but not least, Alphabet (Google) and online search.
Of course, these massive, market-leading tech firms are all built more or less around the vision of one person, or at least a small group of them.
Masayoshi Son has vision, too, but his firm is building one of the most broad-based approaches to those same tech trends as any of the big FANG players.
Consider the tech fund he's set up, called – you guessed it – the Vision Fund. It's now the world's largest private equity fund.
It's pulled in close to $100 billion from countries like Saudi Arabia and the United Arab Emirates, as well as tech heavy hitters like Apple Inc. (Nasdaq: AAPL) and Qualcomm Inc. (Nasdaq: QCOM), which both have a burning interest in innovating "the next big thing."
Son's vision, for instance, led him to grab a 32% stake in $400 billion Chinese e-commerce juggernaut Alibaba Group Holding Ltd. (Nasdaq: BABA), a savvy play on the unstoppable rise of the Chinese middle class.
Right now, at an "early" stage in his 300-year plan, Son's firm is starting to look a whole lot like Facebook did at the end of the last decade.
Son Owns Some Huge U.S. Household Names
Masayoshi Son's Softbank Group Corp. (OTCMKTS: SFTBF) is "big in Japan," where it's a dominant presence in that country's broadband and fixed-line telecom industry, as well as its Internet, finance, and technology sectors. It's also the world's 62nd largest company, according to Forbes.
But it's actually one of tech's quietest, most powerful "pick-and-shovel" plays. You see, through sharp acquisitions – chiefly UK-based ARM Holdings Plc. (Nasdaq ADR: ARMH) for $32 billion – Softbank has essentially become a supplier to many of the companies whose goods Americans use on a daily basis. ARM licenses the designs for chips that are now in 95% of all smartphones. The firm's list of clients read like a "who's who" of the consumer tech industry – Apple, Samsung, Qualcomm, Nokia, and lots more.
Softbank also recently announced it was looking to merge with Charter Communications Inc. (Nasdaq: CHTR), a $95 billion company that's the second-largest cable provider in the United States and the third-largest pay TV operator. It's also the fifth-largest telephone provider.
Join the conversation. Click here to jump to comments…
About the Author
Michael A. Robinson is one of the top financial analysts working today. His book "Overdrawn: The Bailout of American Savings" was a prescient look at the anatomy of the nation's S&L crisis, long before the word "bailout" became part of our daily lexicon. He's a Pulitzer Prize-nominated writer and reporter, lauded by the Columbia Journalism Review for his aggressive style. His 30-year track record as a leading tech analyst has garnered him rave reviews, too. Today he is the editor of the monthly tech investing newsletter Nova-X Report as well as Radical Technology Profits, where he covers truly radical technologies – ones that have the power to sweep across the globe and change the very fabric of our lives – and profit opportunities they give rise to. He also explores "what's next" in the tech investing world at Strategic Tech Investor.