Like buying a car or a home computer, the best Bitcoin exchange for you depends on your individual needs and expectations.
According to CoinMarketCap.com, there are now about 150 cryptocurrency exchanges in operation today. But choosing one isn't as daunting as that sounds.
Some Bitcoin exchanges are designed for simplicity, while other Bitcoin exchanges are designed to give customers a wide variety of trading features. Still others cater to particular nations.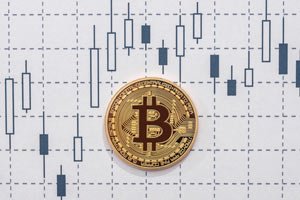 Bitcoin users without ready access to U.S. dollars or euros – the two currencies most commonly used on Bitcoin exchanges – are better off with an exchange focused on their native currency.
That's because the first challenge to trading Bitcoin is buying some with fiat currency. You also want to have a way to sell Bitcoin for fiat should the need arise (although many Bitcoin owners follow a "buy-and-hold" strategy.)
For instance, South Korea-based Bithumb, one of the largest cryptocurrency exchanges in the world, offers Bitcoin, Ethereum, Litecoin, Ripple, and Dash, but only in trades with the South Korean won. South Koreans actually have several large Bitcoin exchanges to choose from.
Those buying with U.S. dollars or euros have even more options…
What Kind of Bitcoin Trader Are You?
One of the first decisions you need to make is whether you want a plain and easy buying experience or the features of a full exchange.
Those new to cryptocurrency trading may be surprised to learn that many of the busiest Bitcoin exchanges offer features you'd associate with stock brokerages.
You can see the details of the order book, place limit orders, conduct margin trades, and set stop-loss orders. But that level of complexity isn't necessarily for everyone.
Beginners who just want to get started with a few Bitcoins can just use a service like Coinbase.
With Coinbase, you can pay by linking a bank account or credit card. You can buy Bitcoin, Ethereum, or Litecoin, but purchases are immediate and at market prices.
One thing Coinbase offers that most exchanges don't is the ability to set up recurring buys. With this feature, you can dollar-cost average your way into the cryptocurrency universe.
Life-Changing Profits: This investing strategy has racked up 24 triple-digit wins so far this year – and 42 in the last 12 months. To learn how to get in position for the next one, click here now…
If you already own Bitcoin and simply want to swap it for other cryptocurrencies, you might consider the ShapeShift website. No account is required. You simply input the addresses of the two cryptocurrencies you wish to exchange, then transmit the amount to an address the website generates.
Now, before we get the list of top Bitcoin exchanges, one more thing needs to be said…
A Word of Caution About Bitcoin Exchanges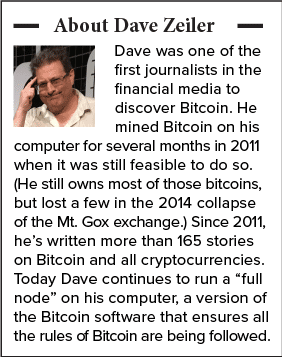 Trading with Bitcoin exchanges does carry an element of risk. Many of the black marks on Bitcoin's reputation are Bitcoin exchanges that were hacked with customer funds stolen. The most infamous of these was the Mt. Gox collapse in early 2014. Just last month, Bithumb was hacked.
It's important to keep in mind that the hacking of these Bitcoin exchanges isn't a reflection on the Bitcoin software. Each was caused by a vulnerability in the hacked exchange.
The good news is that the highly publicized hacks have made all Bitcoin exchanges more acutely aware of security.
Related: What's the Best Cryptocurrency to Invest in Today?
Today's top Bitcoin exchanges are generally safe to use, but veteran Bitcoin traders recommend that users not store their bitcoins on the exchanges. They recommend keeping long-term holdings in a personal Bitcoin wallet on your PC, or on a "cold storage" wallet like those made by Trezor, which connects to your computer via USB.
And one more thing: Never invest any money in Bitcoin or any other cryptocurrency that you can't afford to lose.
Now, here's our list of the best Bitcoin exchanges along with what each has to offer, so you can choose which one most suits your needs…
The 7 Best Bitcoin Exchanges