In marijuana legalization news for Aug. 10, 2017, the biggest update today is out of Hawaii. The Hawaii Department of Health allowed the Maui Wellness Group to begin selling medical cannabis to registered patients and caregivers on Aug. 8, according to CBS.
With $6.7 billion in legal sales in North America in 2016, this could help revenue totals climb more across the industry, making certain marijuana stocks even more profitable.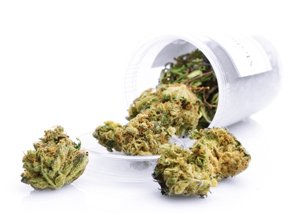 It's been a long journey for medical patients in the state. Medical cannabis was legalized in 2000, but the state did not legalize dispensaries until 2015.
During that time, the state's 18,000 patients had to grow or find marijuana on their own.
Here's the two other cannabis legalization stories we're watching today that investors need to know about…
Marijuana Legalization News: Almost 100% Support for Medical Pot
More and more Americans are supporting legalization of medical and recreational marijuana than ever before.
Pot Profits: Forget Jeff Sessions! These Five Canadian Pot Stocks Are Set to Skyrocket. Details Here…
According to a poll from Quinnipiac University released on Aug. 3, 2017, 94% of Americans support legal medical marijuana. That was up from 93% five months ago, according to The Cannabist.
Also, 61% of poll participants thought cannabis should be completely legal in the United States, which is up from 59% of participants who thought so in February 2017.
Of course, marijuana is still illegal under federal law. But this support shows it's only a matter of "when," not "if," recreational marijuana is completely legalized in America.
Marijuana Legalization News: Florida Licenses 11 Cannabis Centers
Florida residents have struggled to legalize medical cannabis since 2014.
Video
Which States Will Legalize Marijuana Next?
That year, 57.6% of Florida voters were in favor of legalizing medical cannabis, but they fell just short of the 60% supermajority vote required for constitutional amendments in Florida.
However, voters rallied in 2016, and Florida Amendment 2 (the measure to legalize medical cannabis) passed with 71.3% of the vote.
Now, the Florida Legislature is racing to hand out licenses for medical marijuana centers…
According to The Associated Press, there are now 11 licensed medical marijuana centers in Florida. But the state knows it needs more, and by Oct. 3, 2017, Florida will have a total of 17 medical marijuana dispensaries.
A Pot "Bombshell" Just Hit Canada: For our neighbors to the north, it's shocking news. But it could be the best news of all time for marijuana stock investors. In fact, this single "bombshell" event could unleash a new pot stock boom that will blow the doors off anything we've seen up to this point. And by putting a couple of hundred bucks into a handful of tiny Canadian weed companies, you could pocket life-changing gains – turning a few hundred bucks into a fortune overnight. Watch this now to get all the details…
Follow Money Morning on Twitter, Facebook, and LinkedIn.