Reagan-era Budget Director David Stockman rocked markets Monday with a note to clients calling Amazon.com Inc. (Nasdaq: AMZN) a bubble, saying the company is "set for a spectacular collapse."
Then he went on to say that a tech crash is "imminent," and that the company most at risk is Amazon because it hasn't invented anything "explosively new like the iPhone or personal computer."
Precisely.
Amazon is not a Reagan-era company, so measuring it today using criteria that applied 35 years ago completely misses the point – not to mention the profit potential.
Stockman has obviously had a long and distinguished career, and I respect his analysis. But I cannot disagree more vehemently when it comes to Amazon…
Here Are Three Things Stockman's Missing
1) The markets themselves have changed: Manufacturing went out the door years ago. Companies no longer need to invent gadgets to change the world. In fact, many of the world's most profitable changes are now completely code-driven and worth hundreds of billions of dollars.
This is very different from "It's the economy, stupid" – a phrase coined by James Carville, Bill Clinton's presidential campaign strategist, more than two decades ago, when e-commerce was but a fledgling undertaking and manufacturing acumen still ruled the world. Companies like Sears and Kodak were actually good investments, and the Internet was nothing more than a misunderstood technology.
Now, e-commerce accounts for $385 billion worldwide in 2016 – 43% of which passed through Amazon, according to Business Insider. By 2020, the world total will stand at $632 billion annually… or more.
That means there is an entirely different set of calculations that should be applied when it comes to a company like Amazon.
For example, most of Stockman's reasoning is based on the fact that Amazon has a price-to-earnings (P/E) ratio of 187 as I type, and he very convincingly makes the point that "the numbers don't add up."
Yet, P/E ratios, for example, have no predictive value whatsoever. That little bombshell is according to a wide variety of recent studies from the likes of Morgan Stanley, STAR Capital, Global Market Valuation Research, and Yale Economics, in case you're wondering.
Stockman also goes on to say that "central banks" have created false growth through excessive, cheap money, and that traders have driven prices higher based on nothing more than momentum.
Exactly.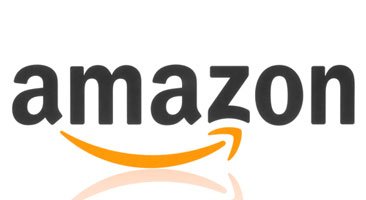 If you're along for the ride with appropriate risk management in place – just in case the markets have other ideas – do you really care how the profits you're harvesting are created?
I don't.
Amazon has risen 47% since last January, another time Stockman called it a bubble, citing many of the same reasons. What's more, the stock has risen 2,420% since the Great Recession, from a November 2008 low of $34.68 a share.
Anybody who went to the sidelines at the time because of "false growth" or similar advice missed every single penny of that rise.
Join the conversation. Click here to jump to comments…
About the Author
Keith Fitz-Gerald has been the Chief Investment Strategist for the Money Morning team since 2007. He's a seasoned market analyst with decades of experience, and a highly accurate track record. Keith regularly travels the world in search of investment opportunities others don't yet see or understand. In addition to heading The Money Map Report, Keith runs High Velocity Profits, which aims to get in, target gains, and get out clean, and he's also the founding editor of Straight Line Profits, a service devoted to revealing the "dark side" of Wall Street... In his weekly Total Wealth, Keith has broken down his 30-plus years of success into three parts: Trends, Risk Assessment, and Tactics – meaning the exact techniques for making money. Sign up is free at totalwealthresearch.com.