Even though cannabis is illegal under U.S. federal law, marijuana penny stock investing is gaining more attention as 29 states and the District of Columbia have some form of medical marijuana legalization.
Unfortunately, this has also led to investment scams…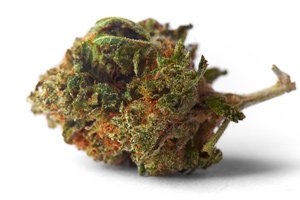 Here's one company accused of fraud, as well as two tips on how to avoid similar marijuana penny stock scams in the future…
This Marijuana Penny Stock Could Be a Lesson for All Investors
On June 16, CannaVest, now known as CV Sciences Inc. (OTCMKTS: CVSI), was charged with fraud by the U.S. Securities and Exchange Commission (SEC) for allegedly falsifying their 2013 balance sheets.
During the first half of 2013, CV Sciences and its CEO, Michael Mona, Jr., are alleged to have overstated the company's assets. Specifically, CV Sciences acquired PhytoSphere Systems in 2013, and the company reported it paid $35 million for the company.
This wasn't the case, as the deal closed at $8 million.
According to the SEC, it is financial fraud when a company intentionally records the wrong numbers on its financial reports. This is why the SEC brought charges against both CV Sciences and Mona in June 2017.
Trading hasn't been suspended on CVSI, but that is a real possibility should the parties be found guilty of the pending charges.
Is there a way to completely avoid cannabis penny stock scams? No, but there are strategies to help protect you and your portfolio. And knowing these tips is imperative for safely investing in marijuana stocks.
The Best Pot Stocks: After months of research, we've found the most lucrative and fastest-growing legal pot stocks in America. And for a limited time, you can get all the details for free. Learn more…
Here are the top two…
Safe Marijuana Penny Stock Investing Tip, No. 1: Beware of Name Changes
If you're concerned about whether or not a pot penny stock might be a scam, it's important that you thoroughly research both the stock and the company's history.
It's become a common practice for companies committing scams to change their name frequently in order to fly under the radar. The Financial Industry Regulatory Authority (FINRA) acknowledges that frequently changing names is becoming synonymous with manipulation and fraud in penny stocks.
FINRA doesn't provide a list of specific companies that use this tactic.
However, it did provide one anonymous example of a company that changed its name four times in the last 10 years.
If you want to search for companies that have had name changes, FINRA advises that investors look through company quarterly reports and press releases.
These can be obtained on the SEC's EDGAR online database.
Safe Marijuana Penny Stock Investing Tip, No. 2: Understand OTC Risks