Today, we ranked the 10 top technology penny stocks of 2017 so far based on year-to-date performance. But for investors looking for future growth instead of past gains, we're also going to show you one of the best small-cap technology stocks to buy right now...
| | | |
| --- | --- | --- |
| Technology Penny Stock | Current Stock Price | Year-to-Date Gain |
| Coda Octopus Group Inc. (Nasdaq: CODA) | $4.35 | +2,377.1% |
| Aspen Group Inc. (Nasdaq: ASPU) | $5.96 | +1,987.6% |
| Adesto Technologies Corp. (Nasdaq: IOTS) | $5.93 | +220.3% |
| Internap Corp. (Nasdaq: INAP) | $4.53 | +194.2% |
| Iteris Inc. (Nasdaq: ITI) | $6.15 | +192.9% |
| Finjan Holdings Inc. (Nasdaq: FNJN) | $2.52 | +122.5% |
| Medical Transcription Billing Corp. (Nasdaq: MTBC) | $1.39 | +91.6% |
| Highpower International Inc. (Nasdaq: HPJ) | $4.40 | +87.2% |
| Microvision Inc. (Nasdaq: MVIS) | $2.20 | +74.6% |
| Digital Turbine Inc. (Nasdaq: APPS) | $1.18 | +73.6% |
The gains above reflect the broader bull rally in the tech sector this year. The tech-heavy Nasdaq Index is the best-performing major U.S. index of 2017, climbing 17.8% this year. That beats the S&P 500's 10.2% gain and Dow Jones Industrial Average's 11.3% rise.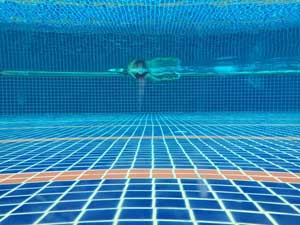 And as you can see, the tech penny stocks listed above have been some of the most profitable stocks in the tech sector this year. The biggest winner is currently Coda Octopus Group Inc., a company that develops underwater imaging and mapping technology for aquatic vehicles. Shares of CODA stock are up 2,377.1% in 2017, and the company saw its biggest daily gain of the year on Jan. 11, when they surged 1,400% from $0.20 to $3.00.
That quadruple-digit surge in just one day came after Coda announced on Jan. 11 a 1-for-14 reverse stock split. This meant that every 14 shares of CODA common stock was converted into one share, reducing the total number of issued and outstanding shares from 127.4 million to 9.1 million. After the supply of shares shrunk by 92.8%, the stock consolidation was enough to send the CODA stock price 1,400% higher in one day.
Despite the attractiveness of CODA's 2,377.1% return this year, we don't advise buying into it or any other technology penny stock listed above. The quadruple- and triple-digit returns of those 10 companies indicate they're trading at inflated prices. That means they may not offer much profit potential for investors who buy in now.
BREAKING: New Legislation Could Turn Tiny Pot Stocks into Millions. Click Here...
Here at Money Morning, we're interested in getting ahead of the big returns like these and finding you stocks poised for long-term rallies. And today, Money Morning Small-Cap Specialist Sid Riggs is recommending one of the best small-cap tech stocks to invest in this year.
Sid's pick is a financial tech - or "fintech" - company that's set to profit from the growing mobile banking market. Juniper Research says over 2 billion people will use their mobile devices for banking by 2021 - up from 1.2 billion in 2016.
Here's Sid's small-cap tech stock recommendation...
One of the Best Small-Cap Technology Stocks to Buy in 2017