Investors skeptical of cannabis stocks due to its illegal status under U.S. federal law can rest assured that laws are quickly changing. Medical marijuana is legal in 29 states and the District of Columbia, and it's only a matter of time before medical cannabis is completely legal across the country.
After medical pot is legal, recreational cannabis legalization across the United States will soon follow. Since 2012, eight states and Washington, D.C., have already legalized all marijuana use.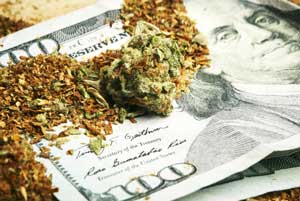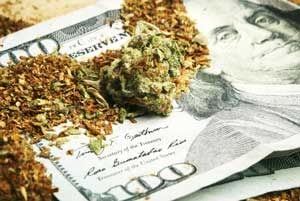 As cannabis use becomes legal, pot stocks will be a new legal market from which shareholders can profit. Legal cannabis sales in North America reached $6.7 billion in 2016, and that's without full legislation across the country or in Canada.
To help Money Morning readers stay up to date on this emerging industry, we wanted to share cannabis legalization news and market updates that could help certain marijuana stocks skyrocket.
NEW: Plot your course to a seven-figure weed windfall with the top pot stocks from every ecosystem – growers, edibles, dispensaries, and more. Read more…
And the first story on our radar is in New York, where new regulations could help increase the sales of cannabis products…
New York Allows Marijuana Chewables, Tablets, and Topicals
On Aug. 11, 2017, New York state health officials announced new regulations for the state's medical marijuana program.
Starting in September, it will be legal in New York to sell cannabis to medical marijuana patients in the forms of chewables, effervescent tablets, and topical lotions.
Video
Which States Will Legalize Marijuana Next?
This is a major win for the 26,561 medical marijuana patients in the state, as New York has had one of the country's more conservative medical cannabis programs, according to The Cannabist. If New York shows it's open to updating its cannabis laws, other states may consider revising their stance on cannabis as well.
If other states don't follow New York's lead, they may still change their mind on legalizing cannabis because of the $116 million Colorado just brought in from marijuana tax revenue and license fees.
All told, marijuana sales in Colorado surpassed $1 billion, and we'll provide more details on how you can profit from this billion-dollar industry with the fastest-growing pot stocks in the United States…
Colorado Keeps Setting Record-Breaking Sales Totals Over $100 Million