According to a 2016 Business Insider report, global drone sales will climb from roughly $8 billion in 2015 to $12 billion in 2021.
And companies like Microsoft Corp. (Nasdaq: MSFT) are helping fuel this 50% sales increase by investing in the industry.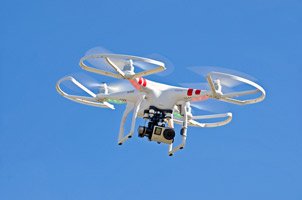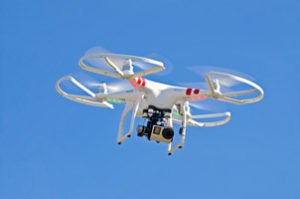 Just look at AirMap, a company that provides real-time mapping services for drones to broadcast their flight plan. The drone services company announced a $26 million funding round led by Microsoft on Feb. 23, 2017.
It wasn't disclosed how much of that $26 million Microsoft contributed, but leading the round means the tech giant was the first or highest monetary investor.
Investing in Drones Will Be Like Investing in Smartphones in 2009: If you've thought of drones in military terms or just as toys, this is a wake-up call. Find out more.
And there's a strategic reason MSFT CEO Satya Nadella is pouring money into the drone market, and long-term investors in drone stocks will be rewarded because of it…
Drone Stock Prices Could Climb Thanks to Latest Microsoft Corp. Investment
According to The Verge, large enterprise companies operating in the agriculture, energy, construction, and security industries will soon look for reliable data to power autonomous vehicles.
Drones will be able to provide detailed maps and aerial images that remove guesswork and uncertainty for businesses in these industries.
But how will Microsoft profit from this?
Many of these firms already use Microsoft's software and services, like Microsoft's Azure cloud service as well as its data and analytic software, according to The Verge. To collect drone data and analyze it, companies without Microsoft's software may sign up for enterprise accounts.
The Microsoft Dynamics 365 plan costs $210 per month per user. If a business needs 100 accounts, that's $250,000 in revenue from just one company.
These new revenue sources will help increase Microsoft's sales totals, which could help the Microsoft stock price climb.
And that's just the start of the potential applications for drone technology…
Agriculture companies could use drones to produce precise 3D maps for early soil analysis, which helps optimize seed-planting patterns, according to TechnologyReview.com.
Power companies are using drones to take videos of hazardous work conditions in place of workers having to climb power lines. According to The Washington Post, 35 workers died in 2016 from being electrocuted while working on or near power lines.
For the construction industry, 15% of materials delivered to construction sites end up in landfills because of mismanaged scheduling and purchasing, according to a 2016 Fortune report.  
Video
An Animated History of the Drone
However, that problem could be reduced or even eliminated through drones. Drones can provide up-to-date topographical maps that will help companies know how much of their resources should be deployed to a job site, trimming costs.
And for the security industry, drones can aid in preventing prison breaks, robberies, and malicious intrusions. According to TechCrunch, Aptonomy Inc. makes drones designed to record suspicious activity, shine light on an intruder's face, and allow for two-way communication through a loudspeaker.
But Microsoft's ambitious plan to increase mapping capabilities for aerial vehicles across the world is also going to be a boon to the already growing drone market.
Sources are saying there could be $127 billion in new wealth being created in the drone market as we speak.
And this is beyond anything Money Morning Executive Editor Bill Patalon could have imagined…
Financial Guru Bill Patalon Just Uncovered Your Next Profit Opportunity