Investors hoping to see an Uber IPO this year are facing disappointment once again thanks to the latest bad news concerning the ride-sharing giant.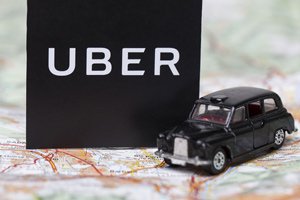 According to The Wall Street Journal, Uber managers in Singapore were aware of a Honda recall when they bought more than 1,000 defective cars and rented them to drivers.
And it took a car catching on fire for Uber to finally try and remedy the situation…
The Latest Scandal the New CEO Will Have to Handle Before the Uber IPO
Uber's board is in search of a new CEO, which further complicates the issue. When a new leader is hired, that individual will have to address how the company plans to prevent things like this from happening in the future.
In January 2017, the rented car of an Uber driver in Singapore had flames erupt from the dashboard, creating a "football-sized hole" in his windshield. Fortunately, the driver was unharmed and did not have any passengers in the car.
According to the Aug. 3 report from The Journal, Uber officials in San Francisco were briefed on a response plan. The plan involved leaving the cars on the side of the road until replacement parts could be installed.
Must Read: The Most Anticipated IPOs of 2017
The emails didn't indicate if headquarters knew about the selling of faulty cars, according to The Journal.
Because of controversies like this, Money Morning readers have been asking us if they should avoid buying Uber stock on the inevitable Uber IPO date.
In our free and exclusive guide, we provide all the details you need to know about how Uber operates, its competitors, and whether Uber stock is a good investment.
You can access this free and exclusive report, right here.
You Know What Happens Next… Some of the biggest investors in the world are quietly moving money into a fast-growing sector. Warren Buffett is in for $15 billion and has another $15 billion waiting for the right moment. Bill Gates is fully on board with billions on the line. When that kind of money moves in early, you know there are fortunes to be made. See where the big money is headed right here.
Follow Money Morning on Twitter, Facebook, and LinkedIn.